Myra Boggess Scott
Maumelle, AR, 1948 - 2019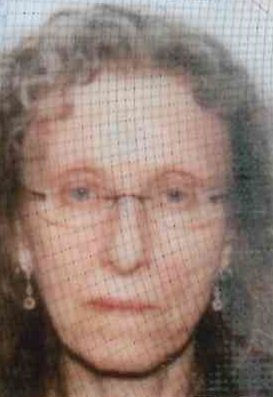 Myra Boggess Scott died July 1, 2019. She was born September 16, 1948, to Winifred McDonald and Harold Boggess in Murray, Utah. After graduating from Utah State University she took up teaching elementary in Midvale, Utah. Her marriage to Frederick (Rick) Scott June 12, 1986, led to her moving to Arkansas, where she taught elementary in Jacksonville. After teaching for one year at Jacksonville, she vowed to never teach again in Arkansas. Her next job was with the Treasury Department of the Federal Government from which she retired.
Coming here from Utah, she expressed hope that she would see some trees here. Of course along with the trees, which she liked, she also got mosquitoes, gnats, chiggers, snakes, opossums, raccoons…and humidity and tornadoes; which she did not like. She often spoke of moving back to Utah, but never did.
She has family there: a brother, David; his children and grand-children; aunts, uncles, nieces, nephews, cousins (too numerous to relate). But she liked (mostly) living here with her husband and never seriously planned on leaving. Now she has.
Cancer of the lungs, metastasized, is what killed her. I understand that lung cancer can be cured, but not after it has spread. Myra had both a dry, persistent cough and a gurgly cough, neither of which brought up anything, I'm told that's a sure sign of lung cancer. Apparently respiratory therapists know this; doctors do not. She never smoked, did not work around asbestos, never lived on a submarine; lived a blameless life; hardly ever nagged, and did not indiscriminately spray insecticides. So wish her well on her journey; pray for her soul; may God bless us everyone.
An informal visitation will be held 5 – 7 p.m., Friday, July 5, 2019, at Smith-North Little Rock Funeral Home. Online guestbook at www.smithfamilycares.com.
Published July 4, 2019
OBITUARY SUBMITTED BY:
North Little Rock Funeral Home
1921 Main St, North Little Rock, AR
E-mail: mail@nlrfh.com
Phone: 501-758-1170