Nancy Lynn Ledbetter
of Little Rock, AR, 1957 - 2019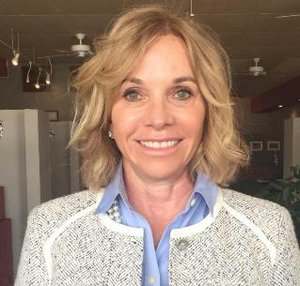 Nancy Lynn Straley Ledbetter, age 61, left this life June 24, 2019, at her home in Little Rock, Arkansas. She was born September 2, 1957, in Quincy, Illinois, to Keith Randolph Straley and Helen Cudney Straley. She graduated from the University of Arkansas, Fayetteville with a B.A. in English in 1979 and earned a M.B.A. from the University of Arkansas at Little Rock in 1983.
Nancy devoted her career to public service, working as an instructor, researcher, and administrator at the University of Arkansas at Little Rock and the University of Arkansas for Medical Sciences. She later became Chief of Communications at the Arkansas Game and Fish Commission, at the time the highest position ever occupied by a woman in the agency. She spearheaded the AGFC license plate project and the AGFC 100th Anniversary project before retiring in 2017. She was incredibly proud of that award winning team and the impactful work they did together.
Nancy was committed to the community and served on the board of the Hillcrest Resident's Association, in support of her beloved neighborhood. She was involved in countless political issues and campaigns through the years. She was proud to be one of the founders of Little Rock's first dog park and the annual dog swim at War Memorial. She was a faithful friend to the animals - she'd always turn around to pick up a dog on the side of the road, no matter where she was headed.
Nancy was a "bon vivant" who celebrated life every day and loved to travel, always planning the next adventure, in meticulous detail. She took great pleasure in sharing her books, her recipes, starts from her garden, a favorite wine or new restaurant. A competitive swimmer in high school, she was in or on the water throughout her entire life: windsurfing, sailing, skiing, paddling or just enjoying her "Life on the Lake." Whether she was biking, hiking, in the yoga studio, or on her daily walks, she crafted her life carefully, she lived it deliberately, and she purposefully spent her time with the people she loved most.
Nancy was predeceased by her parents and her uncle, Louis Clark Straley of Los Angles, Calif. She is survived by her partner, Dr. Douglas Layman, of Lynchburg, Tennessee, his family, many cousins, and Hank, her loyal rescue puppy. Nancy is also survived by her family of devoted friends, along with their children and grandchildren, many of whom knew her as "Aunt Nancy" or "Little Nancy."
She loved not only by word, but in deed and if Nancy loved you, you knew it! She will be dearly missed by all in Little Rock, Lynchburg and elsewhere.
A celebration of life will be held Saturday, July 13, 2019 from 2-3 p.m., at Hillcrest Hall, 1501 Kavanaugh Blvd, Little Rock. A gathering will follow at So Restaurant, 3610 Kavanaugh from 3-5 p.m. Memorials can be made to Out of the Woods Animal Rescue, the Arkansas Public Policy Panel, and the American Civil Liberties Union of Arkansas. Arrangements by Ruebel Funeral Home. www.ruebelfuneralhome.com.
Kindness is the language the blind can see and the deaf can hear." — Helen Keller.
Published July 11, 2019
OBITUARY SUBMITTED BY:
Ruebel Funeral Home
6313 West Markham Street, Little Rock, AR
Phone: 501-666-0123
http://www.ruebelfuneralhome.com