Wilburn Lee "Cork" Maddox
of Jacksonville, AR, 1951 - 2019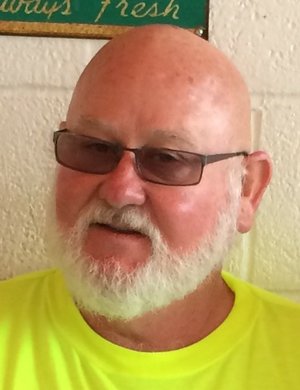 Wilburn Lee (Cork) Maddox, 68, of Jacksonville, Arkansas, passed away on Thursday, July 11, 2019. Cork was born January 22, 1951, in Redmond, Oregon. After a 22-year active duty career in the U.S. Air Force, he and his wife, Cynde, retired to Jacksonville, where he continued working as a civil service employee at the Little Rock Air Force Base and later at the Army Recruiting Office in Little Rock, until his final retirement in 2013.
Cork is survived by his wife of 46 years, Cynde Maddox; his daughter, Melissa Dickey, North Little Rock, Arkansas; three grandsons, Trenton, Jason, and Braedon Dickey, North Little Rock, Arkansas; a brother, Doug Maddox (Judy), Anaheim, California; two sisters, Lil Maddox, Florence, Oregon, and Linda Mello (Louis), Sun City, California; two nephews, Shawn Maddox (Carrie), Rancho Mirage, California, and Aaron Maddox (Rebecca), Yorba Linda, California. Cork was predeceased by his father and mother Forest and Dorotha Maddox of Stonewall, Oklahoma.
Cork was a Christian who, rather than attending official services, referred to himself as a "Christian of the Outdoors." He loved being outside, whether it be tending his vegetable garden, fishing, hunting, or exploring the world on his beloved motorcycle.
Funeral services will be held 10:30 a.m., Friday, July 19 at Smith-Sherwood Funeral Home, 7700 Hwy. 107 with committal following in Arkansas State Veterans Cemetery.
In lieu of flowers, the family requests that cash donations be made to the Arkansas Veterans Coalition, 4210 East Kiehl Avenue, Sherwood, Ark. 72120.
Published July 16, 2019
OBITUARY SUBMITTED BY:
Smith Sherwood Funeral Home
7700 Hwy 107, Sherwood, AR
Find it at: Sherwood
E-mail: sherwood@smithfamilycares.com
Phone: 501-834-1191
http://www.husonfuneralhome.com/