Melva Jane Harmon
of Little Rock, AR, 1947 - 2019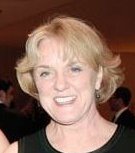 Melva Jane Harmon, age 71, a noted Little Rock union lawyer, passed away on July 3, 2019. Melva was born in Terrell, Texas, on December 23, 1947 and was preceded in death by her parents, Hillard Malvern and Emma Josephine (Carper) Harmon and brother, G.P. Harmon, and brother-in-law, Leo Donahue.
Melva was educated in the Terrell, Texas public schools and received her undergraduate degree from Stephen F. Austin State University in 1970 and then her law degree from the University of Texas in 1976. She was a VISTA volunteer right out of college, working in Harrison and Little Rock, and was one of the founding organizers for the then-fledgling ACORN community organization, notably leading the infamous anti-blockbusting campaign in the Oak Forest neighborhood. After law school, she returned to Little Rock and began a long and distinguished career as a union and "people's" lawyer, representing Teamsters Local 878 and other unions, as well as countless individuals in every type of employment dispute, for over 40 years. Melva was selected as a fellow of The College of Labor and Employment Lawyers, which honors the leading lawyers nationwide in the practice of Labor and Employment Law, and was named in The Best Lawyers in America for over 20 years. In her later career, Melva was also a mediator and arbitrator and was active in service to both the American and Arkansas Bar Associations.
A tireless advocate for her clients, Melva had the soft voice of a youngster but the heart and strength of a warrior. She was a true advocate for working people. No client of Melva ever doubted the zeal or ability of their lawyer. What's more, she persevered and excelled in a male-dominated legal world, proven by an anecdote detailed in a 2018 Super Lawyers magazine feature article: early in her career, when representing a woman in a settlement hearing, a judge asked Melva's client if she was well represented, since her lawyer "was only a woman." This, and many other occasions of "preconceived notions", formed the foundation of Melva's tireless crusade to successfully litigate for each of her clients' justice.
Despite having to fight constantly for her clients in tough legal environments, Melva was an eternal optimist. An avid cat lover, an art lover, an accomplished gardener, and a kickboxer, Melva was a woman of many talents and broad knowledge. When not in the courtroom, she loved to travel all over her beloved adopted state of Arkansas where the natural beauty of the trees, rivers, and landscape captivated her. Melva also loved estate sales where she could look at the treasures of others' lives and reading books covering a variety of subjects that captured her interest. She cared deeply about others and was active in community organizations, including the Twentieth Century Club and the Wolfe Street Foundation. Melva wanted to make a difference in the world, and she did. Where ever her heart led her, whether the courtroom, counseling room, outdoors, or friend's and family's homes, Melva made a deep and impactful difference in every life she touched.
Those left to cherish her memory and her incredible legacy are her sisters, Barbara Donahue and Nell Scarborough and husband, Don, all of Terrell, sisters-in-law: Sarah Harmon and Susan Mitchell, both of McKinney, TX; nieces and nephews: Jimmy, David, Bryan, Rick, Suzy and Amy; great-nieces: Presley and Abigail as well as several other extended family members, friends and colleagues that will miss her greatly.
A celebration of Melva's life and gathering of family and friends will be held on Sunday, July 28, 2019 from 3 p.m. to 7 p.m. at Rusty Tractor Vineyards, 10 Rusty Tractor Ln, Little Rock. Ark., 72210 (www.rustytractorvineyards.com for directions).
A memorial service in Terrell for Melva was held at 7 p.m. on Friday, July 19, 2019 at Max Slayton Funeral Chapel where her family received friends from 5 p.m. to service time at the funeral home.
In lieu of flowers and in honor of Melva's heart for others and animals, donations are requested by the family to be made to: Twentieth Century Club, 4011 Maryland Ave., Little Rock, Ark., 72204, https://www.hopeawayfromhome.org/memorials-honorariums/ or to Little Rock Humane Society, 14600 Colonel Glenn, Little Rock, Ark., 72210, https://warmhearts.org/.
Published July 21, 2019
OBITUARY SUBMITTED BY:
Roller-Chenal Funeral Home
13801 Chenal Parkway, Little Rock, AR
Phone: 501-224-8300
http://www.rollerfuneralhomes.com/chenal