William Terry Smith
Hot Springs, AR, 1948 - 2019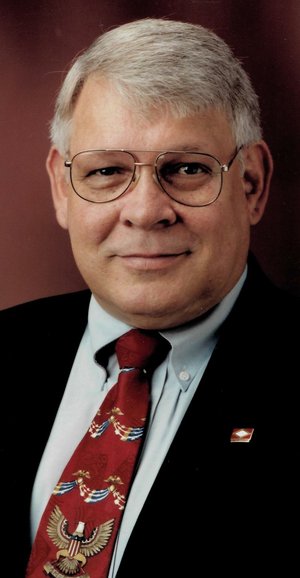 William "Terry" Smith passed from this earth on July 18, 2019 at National Park Medical Center surrounded by family and friends. He had many friends statewide and will be missed. A memorial service is scheduled on Thursday, July 25 at 11 a.m. at the First United Methodist Church at 1100 Central Ave. in Hot Springs, with Revs. David Wilson and Bill Sardin officiating. There will be a reception after the service at the Christian Life Center, near the sanctuary on Pratt Street.
Smith, a former Arkansas State Representative and Senator, was born June 14, 1948 to William "Bill" and Maurine Hubbard Smith in Little Rock, Arkansas. Smith graduated from Hall High School in 1966 and the University of Central Arkansas in 1971 with a Bachelor of Business Administration Degree and a minor in accounting.
Smith began his career in state government in the Systems Section of the Department of Finance and Administration and the Social Services Division. In 1996 he was employed by the State Parks Division as Chief of the Grants and Aid Section before being named as assistant director of tourism for the State Parks and Tourism. He worked with regional tourist associations where he administered matching funds and coordinated promotional programs. Smith became tourism director for the State Department of Parks and Tourism in July 1979. He resigned in 1982 for a job in private industry, Southwestern Bell Telephone Company with the external affairs team. He remained in that position until his retirement as Area Manager in 2000. Smith served on the Board of the Garland County Economic Development Corporation and was past Chairman of the Greater Hot Springs Chamber of Commerce. He also served on the boards of the Arkansas Tourism Development Foundation and the Diamond Lakes Tourism Association.
In 1995, Smith became the first Southwestern Bell employee to serve in the Arkansas Legislature. He served six years in the House and twelve years in the Senate. Smith was Senate Chairman of the Joint Performance Review Committee and served on the Revenue and Tax, Insurance and Commerce and Senate Rules Committees and was a member of the Legislative Council.
At a very young age Smith's dad taught him to hunt and fish. During his adult years, Smith has belonged to a hunting camp at Star City, Mt. Elba near Rison and Jordan Camp near Monticello. Due to health reasons, he had to retire from hunting a few years ago.
Smith's years spent in the Legislature were the highlight of his career. He loved the state of Arkansas and strived to help so many constituents.
Preceding him in death are his parents, Bill and Maurine Smith.
Survivors include his wife Jennifer, son, Jonathon Scott Connaway, and a granddaughter, Madison Ragon Connaway, sister-in-law Gayla Hart, and numerous cousins.
Memorials may be made to The Caring Place or First United Methodist Church, both in Hot Springs, Ark.
Guests may register at www.caruth-hale.com.
Published July 21, 2019
OBITUARY SUBMITTED BY:
Caruth-Hale Funeral Home
155 Section Line Road, Hot Springs, AR
Phone: 501-525-0055
http://www.caruth-hale.com