Laura Elizabeth Lockhart Schafer
El Paso, TX, 1943 - 2019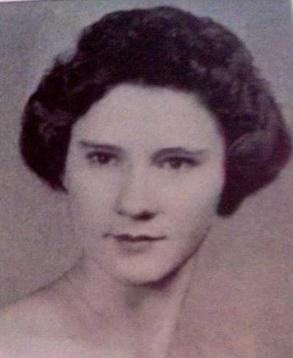 Laura Elizabeth Lockhart Schafer, born on November 30, 1943, in Gregory, Arkansas, left this world for her heavenly home on July 22, 2019, at MonteVista at Coronado in El Paso, Texas, at the age of 75. Laura was a graduate of Kensett High School, class of 1962.
Laura is survived by her son, Robert Kilian Schafer Jr.; four daughters, Michelle Schafer Davis, Jean Schafer Taylor and husband Bill, Rhonda Schafer Donze and husband Jared, and Patricia Schafer Alexander; three sisters, Shirley Schaefer, Glenda Main, and Jeanette McClain; one brother, Gerald Lockhart; sister-in-law Margaret "Peggy" Schafer Moritz and husband Ray; 13 grandchildren and 11 great-grandchildren. Laura was preceded in death by her parents, George Andrew and Dallas Lorie Cox Lockhart; her brother Carroll Lockhart; her sister Billie Coffman; and her former husband Robert "Bob" Schafer.
The family would like to extend a special thanks to the staff and hospice volunteers at MonteVista at Coronado for treating Laura like family. A celebration of life for Laura will be held at a later date.
Published July 25, 2019