Florene Williams Johnson
of Little Rock, AR, 1943 - 2019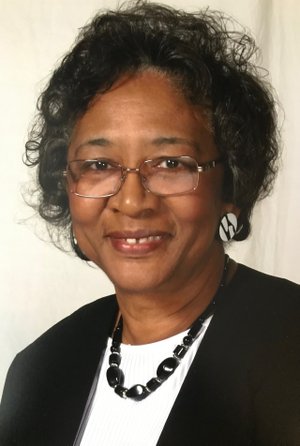 Florene Williams Johnson, age 75, of Little Rock, Ark., transitioned to be with the Lord with family at her side on Friday, May 31, 2019. Florene was born June 11, 1943 to James and Lucy Williams in Forrest City, Ark.
She was preceded in death by her parents; her brothers, Lee Howard, Aaron, Willie, Charlie, Eddie, Joe; her sisters, Pinkie, Flossie, JaneElla, Emma Jean. Florene is survived by the love of her life and husband of 59 years, Rev. James W. Johnson; four children, Fennix (Stephanie), Tim (Shelby), Daryll (Dethra), Parkita (Cornelious); brother, Ocie (Margaret); eight grandchildren and six great-grandchildren.
Florene devoted her life to her church, family, and friends. She had a special place in her heart for children and she touched so many lives with her beautiful smile, joyous laughter, kind heat, and giving spirit. Florene's talents were many. She especially enjoyed cooking and traveling with her family.
The family hour for Florene Johnson will be held at Beebe Chapel C.M.E. Church, 16109 Hwy. 365 S, Wrightsville, Ark. on Thursday, June 6th, time 6-7 p.m. The homegoing celebration will be conducted at Taylor's Chapel C.M.E. Church, 113 Farr St., Forrest City, Ark. on Friday, June 7th at 10 a.m. viewing; 11 a.m. (service). Arrangements entrusted to McNeal Coleman Funeral Home, Brinkley.
Published June 4, 2019