Kenneth Conway Helm
Jonesboro, AR, 1937 - 2019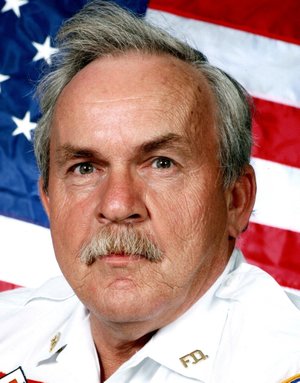 Kenneth Conway Helm, 66, of Jonesboro, formerly of Searcy, passed from this life June 3, 2019 at NEA Baptist Hospital in Jonesboro. He was born December 14, 1952 at Newport to the late Joe and Inez Wells Helm.
Mr. Helm was a central Arkansas native, a former member of McRae Church of Christ before moving to Jonesboro where he was a member of the Southwest Church of Christ. He retired as a security guard with Boling Security but also had worked as a Master Plumber, Deputy Sheriff, and an EMT. Kenneth was also a longtime volunteer fireman with the Higginson Volunteer Fire Department; and an overcomer with Alcoholics Anonymous.
He married Elyna Sue Louks Helm June 23, 1989 at Bald Knob; she survives. He is also survived by a son, Jeff Cline (Crystal) of Jonesboro; two daughters, Tamara Richards (Robin) of Safford, Arizona and Julie Keils (Thomas) of Heath, Texas; six grandchildren, Holly Tidwell (Britton), Keri Richards, Andrew and Tara Keils, and Kelsea and Kaitlyn Cline; as well as one great-grandson, Orrin Tidwell.
Visitation will begin at 1 p.m. Friday, June 14, 2019 in the Sullivan Memorial Chapel until the funeral hour at 2 p.m. Burial will follow at Shady Grove Cemetery in Bald Knob. Arrangements have been entrusted to Sullivan Funeral Care – Memorial Chapel & Crematory. Phone: 501-742-3621 Condolences: www.SullivanFuneralCare.com.
Published June 7, 2019
OBITUARY SUBMITTED BY:
Sullivan Funeral Care
P.O. Box 669, 111 W. Wilbur Mills Ave, Kensett, AR
E-mail: info@sullivanfuneralcare.com
Phone: 501-742-3621