Daniel Harton Spatz Sr
Conway, AR, 1942 - 2019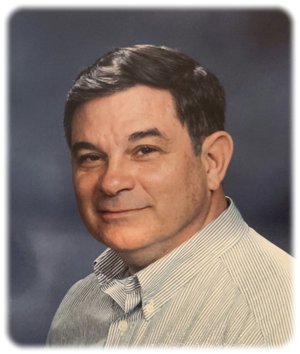 Daniel Harton Spatz Sr. of Conway, died on June 11, 2019. He was born December 20, 1942, in Little Rock to Kenneth Christopher Sr., and Mary Elizabeth Harton Spatz. "Harton," as he was known to all, was a lover of life, his family, this world, and the Conway community. He was active until his end, eagerly engaging with his nine grandchildren and staying abreast of developments on the Dan Harton Farm in the Lollie Bottoms west of Conway.
He was married on March 26, 1964, to Nona Jo Phillips Spatz and they spent 55 years raising and then frequently visiting their three children. "GP" (grandpa) – as he was known in the family – enjoyed following their varied pursuits and family interests.
Harton was an adventurer who could never sit still for long. He loved to move and observe, always processing what he heard and saw through the prism of a keen memory. That memory was full of details about family relationships, Conway's history and his view of how the world was being shaped and evolving.
Born the second of three boys, Harton's resilient, persistent and sometimes rebellious qualities were some of the ways he stood out in life. Above all, he loved people and studied the places and ways they lived. In his formative years of being raised in a bustling, growing and dynamic post-WWII Conway, his memory afforded him the ability to record many details of the families, individuals and events that defined this city.
His curiosity, observant nature and love of the world were cultivated under the wings of his grandmother, Hattie Gibbons Harton, and many pursuits of his aunt, Harriett Harton Findley Wright, and other family members. They and his parents would inspire him to achieve a bachelor's degree in biology, awarded by Hendrix College and achieved through study at both Hendrix and the University of Central Arkansas. Amongst the Harton and the Spatz families, he was a third generation graduate of Hendrix.
A 32-year career with the Arkansas Department of Health was preceded and succeeded by stints in farming. While earning his undergraduate degree, he farmed parts of the Harton-Staples Farm. Upon his retirement, he started farming again on the same land, this time calling it the Dan Harton Farm. His career in state government included serving as Sanitarian for Washington, Saline and Faulkner Counties at various times and as division head of the Vector Control and Recreation Division.
He is survived by his wife; three children, Daniel Harton Spatz Jr. of Franklin, Tenn., (Nadia), Nancy Lee Spatz Schwarz of Tempe, Ariz. (Joe), and Phillip David Spatz of League City, Texas, (Jessica); a brother, Kenneth Christopher Spatz Jr. of Conway; a first cousin, Belle Spatz of Little Rock; and nine grandchildren: Terra Anadren, Phillip Logan Spatz, Amy Jo Montoya, Bailey Gwen Spatz, Ryleigh Blakelyn Spatz, Alina Danielovna Spatz, Emily Mae Spatz, Daniel Harton Nicholas Spatz and Keegan Jett Spatz.
He was a life long member of the First United Methodist Church in Conway. His resilient qualities clearly showed 12 years ago when he rebelled against esophageal cancer and congestive heart failure, all within the span of 18 months. The fact that he stayed with us these "bonus" years was a blessing to us and a demonstration of his persistent drive to continue recording, keep commenting and stay loving in his unique way. While resting in eternal Peace, Harton, stay loving in your special way and we'll keep loving you.
Visitation will be held Sunday, June 16, starting at 1 p.m. at Roller-McNutt Funeral Home in Conway. A memorial service and burial will follow at 2:30 p.m. at the Oak Grove Cemetery. In Lieu of flowers donations can be made to First United Methodist Church or Medical research cause of your choice.
Published June 15, 2019
OBITUARY SUBMITTED BY:
Roller-McNutt / Conway
8th and Vine, P.O. Box 249, Conway, AR
Phone: 501-374-2731