Bill Yancey
Lincoln, AR, 1934 - 2019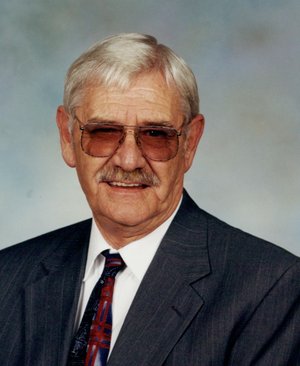 Bill Yancey, 85, passed away peacefully June 14, 2019 in Fayetteville, Ark. Bill was born in Arkadelphia, Ark. May 3, 1934 to Halley and Bertha Magdaline Fendley Yancey. His parents, five brothers and one sister preceded him in death.
Bill was the owner of Yancey Realty, he and his family moved to Prairie Grove, Ark. in 1968. He became involved in numerous activities and support for the town of Prairie Grove. As a realtor and developer, he built several housing additions in the community and other locations in Northwest Arkansas. He supported the town's schools and enjoyed attending sporting events. He was a member of the local Chamber of Commerce.
Yancey became a proud supporter of the Republican Party. His office displayed signed photographs of President Reagan. In the 1990s he entered community service and served numerous terms on Washington County Quorum Court. He took pride in his knowledge of the country's constitution. He enjoyed reading western novels, riding horses, taking care of his cattle, a good cup of coffee, home made pecan pie, and watching the Razorbacks (win).
One highlight of Bill's life was being able to accompany his son on the USS Ranger from Vancouver, BC to San Diego, Calif. While on the aircraft carrier he saw complete carrier operations including an air show performed by the carrier air wing. He was able to see his son's last carrier landing. However, Bill never liked water. He became sea sick before the anchor was raised. Lucky a Navy doctor was passing out a patch to be worn behind the ear which prevented sickness. He enjoyed the 10 days at sea.
He is survived by his wife of 25 years, Katherine (Kit) of Lincoln, two sisters; Virginia Walker of Farmington and Marylin Runyan of Arkadelphia, one step-son, Chris Marion of Lincoln. He has six grandchildren, eight great-grandchildren, one great-great-grandson, and many nieces and nephews. His three children from his first marriage to Betty Dearing are; Sandi Wyatt and husband John, Karen Cunningham and husband Ron both of Prairie Grove, Ark. and a son, Captain Bill Yancey, (USN-RET) and wife Donna of Prairie Grove.
The family will receive friends Monday from 6 p.m. until 7 p.m. at the Luginbuel Funeral Home. Funeral Services will be held Tuesday, June 18, 2019 - 10 a.m. at the Luginbuel Chapel in Prairie Grove. Interment will be in the Dutch Mills Cemetery. Graveside services will not be held at the cemetery. In lieu of flowers donations can be made to the Willard Walker Hospice Home or John Wayne Cancer Foundation. Arrangements are under the directions of the Luginbuel Funeral Home. Online guest book, www.luginbuel.com.
Published June 16, 2019
OBITUARY SUBMITTED BY:
Luginbuel Funeral Home
115 N Neal, Prairie Grove, AR
Phone: 479-846-2141