Billy Joe Rosa
North Little Rock, AR, 1932 - 2019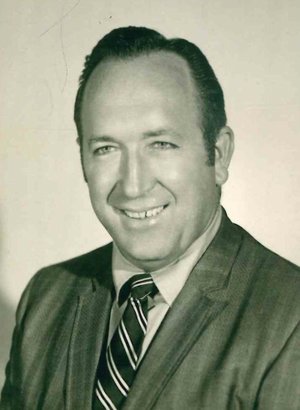 Billy Joe Rosa on June 13, 2019, the Lord called his son home. Born April 2, 1932 in Sylamore, Ark., Bill was the first of four sons born to William Harrison Rosa III and Verda Storey Rosa. Even through great adversity, Bill graduated Mountain View High School, continued on to earn his bachelor's degree at Henderson State University and enriched his deep respect for education by obtaining a masters degree at the University of Arkansas at Fayetteville. Bill spent 87 years serving his community and loved ones through various pursuits including big brother, husband, father, the United States Army, education, tourism, and real-estate. Most importantly, he served the Lord as a Deacon at First Baptist Church in Mountain View and Park Hill Baptist Church in North Little Rock. Bill was a proud member of the National Cutting Horse Association in Fort Worth, Texas. He bred and owned several horses in the NCHA and continued and shared his hobby of riding horses with his friends and family until his last ride at an impressive 85 years old. His unwavering determined disposition gave him the power and will to captivate, motivate, and touch everyone he knew.
Bill is survived by his wife of 58 years Margret Davis Rosa; three children William "Bill"H. Rosa, IV, Judi Rosa Purtle and her husband Michael Purtle, and Lisa Rosa Powell and her husband John Powell; and his grandchildren Grace Purtle Valentine and her husband Braye Valentine, Cole Purtle, Alexandra Best, Abbigail Best, and William Best.
In lieu of flowers memorials can be made to the following: First Baptist Church, 224 King Avenue, Mountain View, Arkansas 72560; Park Hill Baptist Church, 201 East C Avenue, North Little Rock, Arkansas 72116; UT Southwestern Medical Center for clinical research lung program, engage.utsouthwestern.edu.
Visitation will be from 4 to 6 p.m. Sunday, June 16, 2019 at Smith-North Little Rock Funeral Home. Another visitation will be held at 1 p.m., Monday, June 17, 2019 at the First Baptist Church of Mountain View, Ark. Funeral service will follow at 2 p.m. with interment at Flatwoods Cemetery with military honors.
Online guestbook at www.SmithFamilyCares.com.
Published June 16, 2019
OBITUARY SUBMITTED BY:
North Little Rock Funeral Home
1921 Main St, North Little Rock, AR
E-mail: mail@nlrfh.com
Phone: 501-758-1170