Mary Ann Brummett Webber
Dallas, TX, 1935 - 2019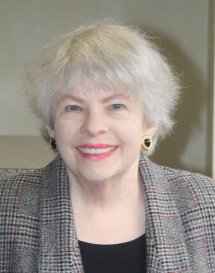 Mary Ann Brummett Webber, 83, died February 4, 2019, with her Dallas family at her side. Mary Ann was born on February 5, 1935, in Hope, Ark., to the late Jessie and Ivis Brummett. After growing up in Little Rock, she graduated from Central High in 1953, received a bachelor's degree from Hendrix College in Fine Arts in 1957, and a master's degree in Secondary Education from the University of Arkansas, Fayetteville in 1966. She completed course work for a PHD in Special Education in the early 1980s at University of Central Arkansas.
Mary Ann is predeceased by her parents, her brother Donald Brummett, and nephew John Askew. She is survived by her two children: Richard Webber Jr. of Austin, Texas, and Tracy Short of Dallas, Texas, as well as her beloved grandson, Dallas Native Ronald Gordon Short, and son-in-Law David Short of Dallas, Texas. She is also survived by her sister, Nancy Askew of Little Rock, and two nephews: Jess Askew III, and George Askew, as well as ex-husband Richard Webber Sr.
After 25 years of teaching, Mary Ann devoted her time to writing fiction and in 2009 achieved her lifelong dream of becoming a published author. After moving to Dallas in 2002, Mary Ann became a member of University Park United Methodist Church.
Please sign the Online Guest Book at ariacremation.com. The Memorial Service will be at Saint Paul United Methodist, 2223 Durwood Road in Little Rock on Monday June 17 at 2 p.m. with a Reception to follow. The Graveside Service will be held at Roselawn Memorial Cemetery on Tuesday, June 18 at 10 a.m.
Published June 16, 2019