Dorothie Diann Tidwell
Conway, AR, 1942 - 2019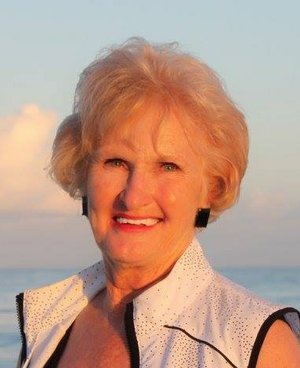 Dorothie "Diann" Decker Tidwell was born on July 11, 1942 in Mountain View, Arkansas and passed away peacefully in Conway on June 15, 2019 at the age of 76 years.
She was preceded in death by her parents, Jack and Rose Decker, her brother Nelce Decker, and her daughter Michelle Mann. She is survived by her loving husband of 48 years Frank Tidwell, daughters Sherri (Greg) Pillow and Lanette (Keith) Rogers, step children, Beverly (Dan) Chrastil and David Tidwell; grandchildren Jaime Chrastil, Jeremy Tidwell, Marshall Mann, Jack Pillow, Kate Pillow, Ryan Rogers, Serena Tidwell, Mason Mann and Emma Rogers; great-grandchildren Alexandria Chrastil, Olivia Chrastil and Kyle Tidwell. She also leaves behind many treasured cousins, nieces, nephews, extended family and forever friends.
Diann alongside Frank raised her family in Drasco, Arkansas where she was active in the close-knit community that she loved. She was a member of the Drasco General Baptist Church and served there in many capacities. Diann and Frank owned and operated the Drasco Cafe', where she served her community great food and fellowship for over a decade. She later enjoyed working at CAPCA Headstart for 10 years. Diann was a dedicated wife, mother, grandmother, and friend who loved with lots of energy, home cooking
and a servant's heart.
In recent years, Diann and Frank moved to Conway, Arkansas to be closer to their daughters and grandchildren. Diann quickly became a part of the Conway community and could often be seen sporting her Wampus Cat blue at ball games and cross country meets. The Tidwells joined Sunny Gap Baptist Church where they were active members and were blessed with amazing new friendships.
Diann embraced life from start to finish. She loved to camp, garden, cook, boat, dance and was always up for a road trip. Her greatest joy may have been playing the role of "Neena" to her grandchildren. She rarely missed their events, games, or celebrations. Her family and dear friends feel blessed beyond measure to have had her in their lives and find comfort knowing she is at home with her heavenly Father.
There will be a visitation from 6-8 p.m. on Tuesday, June 18 at Sunny Gap Baptist Church in Conway. Funeral services will also be held at Sunny Gap Baptist Church on Wednesday at 1 p.m. with internment immediately following at Heber Springs Memorial Gardens. Funeral services provided by Family Funeral Services of Heber Springs. In lieu of flowers, memorials can be made to WeCan (www.wecanmin.org), Conway Regional Health Foundation (www.conwayregional.org/giving) or Sunny Gap Baptist Church.
Published June 18, 2019