Patricia Anne Whisnant
Rochester, MN, 1924 - 2019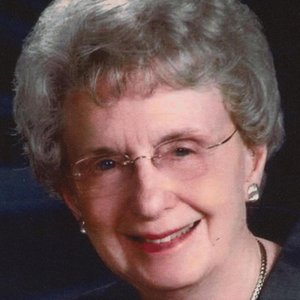 Patricia Anne Rimmey Whisnant, 94, died Saturday, June 15, 2019 at Charter House in Rochester, Minnesota.
Patricia Anne Rimmey was born in Tulsa, OK to Bertha Rachel Greiner Rimmey and George Martin Rimmey on August 20, 1924. Her mother died when Pat was four years old. She and her younger brother, David, were reared in St. Louis, Mo. by her paternal grandparents, Florence and Cliff Rimmey. Her primary education was in St. Louis. After her father re-married in 1939, she moved with her brother and parents to Little Rock, Ark. While in high school there, she met her future husband, Jack.
By 1943, Pat had completed two years of college in Little Rock. But then, her father was transferred by AT&T to New York City. Pat moved with her family there and also started working for AT&T.She worked in Hell's Kitchen, Manhattan. She considered working in New York a wonderful experience. She took advantage of the theaters, museums, department stores, the subway and the trolleys.
Pat and Jack were married in May 1944, after Jack completed his Army Air Corps pilot training. While Jack was flying combat missions during World War II, Pat worked for the United States Civil Service Commission in St. Louis, Mo. After Jack was discharged from the Army Air Force, he attended college, medical school and then residency training. During this time, Pat supported the two of them by working for the U.S. Veterans Administration in Fayetteville and in Little Rock, Ark., for the U.S. Air Force in Baltimore, Md., and for the U.S. Farmers Home Administration in Rochester, Minn.
In addition to her paid work, Pat had many different interests. While Jack was in medical school, Pat was in the Medical Wives Club and served as president in 1950-1951. In Rochester, she was active in the Alice Mayo Society and was president for one year. Pat was a member of the Rochester Methodist Hospital Auxiliary for over 40 years. For a time, she and a friend co-managed the Methodist Hospital Gift Shop.It seemed to Jack that Pat had a full time job as a volunteer! She was a member of the First Presbyterian Church. She served as a deacon, taught Sunday school and taught the Westminster Fellowship group. While living at Charter House, she was a member of the Resident's Council. She was a member of the Tourist Club, a study group founded in 1902. She also helped students with reading at Riverside Central Elementary School. She was an avid bridge player and was a member of several bridge groups over the many years. Last but not least, besides loving her children, she loved her dogs and loved walking her dogs!
She was preceded in death by her parents, her brother David, her husband Jack and three terriers. Survivors include her children, Elizabeth (Peter) Wahlgren, of Wheaton, Ill., John (Susie) Whisnant of Houston, Texas, James (Carol) Whisnant of Eagan, Minn. and grandsons Daniel Whisnant of Austin, Texas and Paul Whisnant of Minneapolis, Minn.
A memorial service will be held for Pat at 2 p.m. on Saturday, June 29, 2019. It will be in the Charter House Chapel, 211 2nd St. NW, Rochester, Minn. A reception with refreshments will follow the service. In lieu of flowers, donations may be made in memory of Pat to the Mayo Clinic Foundation (Department of Development, Mayo Clinic, 200 First St. SW, Rochester, Minn. 55905) or your favorite charity.
Published June 19, 2019
OBITUARY SUBMITTED BY:
Memoriams.com
391 Inverness Parkway, Suite 300-B, Englewood, CO
E-mail: helpdesk@memoriams.com
Phone: 877-705-4995