Roger Carroll Corburn
of Little Rock, AR, 1952 - 2019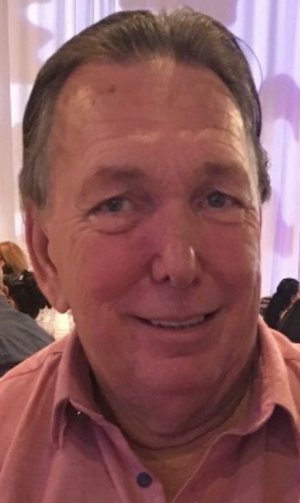 Roger Carroll Coburn Sr., 67, of Little Rock, Arkansas, passed away on June 24, 2019 in St. Louis, Missouri. He was born February 27, 1952 in Fairfield, Illinois. He was a Vietnam veteran and self-employed business owner upon return from active duty. He was a student of life; always looking for something new to venture into and succeed in.
R.C. enjoyed spending time with his family and his dogs, riding his Harley, and talking with people with whom he'd never met before. He was kind, selfless and always willing to help others. He never met a stranger and always went out of his way for those he loved. If you asked him, he'd do it. If you needed something, he'd give it to you or find a way.
R.C. is preceded in death by his parents, Ruth and Samuel, as well as his brothers, David and Butch. He is survived by his wife of 26 years, Jamie; his brothers, Mike and Johnny; his sisters, Pat, Missy, and Jodye; his children: Roger, Blu, Sasha, Callie, Leah, Natalie, Mason, and Bridgett; his grandchildren: Jonathan, Samuel, Charlotte, Caroline, Lily, Zoey, Macie, and Zach; as well as many nieces, nephews, extended family and friends.
Visitation Service will be held on Thursday, June 27th from 5 to 7 p.m. at Chenal Funeral Home. A private funeral service will be held for the family on June 28th. In lieu of flowers, please make donations to the Pulaski County Humane Society. Arrangements are by Harris Funeral Home of Morrilton. Online Guestbook: www.harrisfuneralhomes.net.
Published June 26, 2019
OBITUARY SUBMITTED BY:
Harris Funeral Home, Inc.
118 South Moose Street, P.O. Box 439, Morrilton, AR
Phone: 501-354-4575
http://www.harrisfuneralhomes.net/