Roy Michael Howsen
Lake Village, AR, 1951 - 2019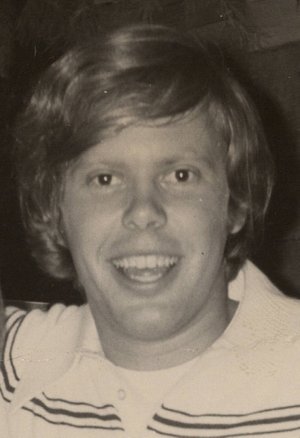 Dr. Roy Michael Howsen, age 67, passed away at his home in Lake Village, surrounded by his family on Sunday, June 23, 2019. He was born on July 24, 1951, to Roy and Linda (Pesaresi) Howsen in Lake Village. Roy obtained his Bachelor's and Master's degrees, along with his Doctorate in Economics, from the University of Arkansas in Fayetteville.
Having taught Economics at the University of Arkansas, Louisiana State University in Baton Rouge, and at Western Kentucky University (WKU) in Bowling Green, he remained a true Razorback at heart. Roy served as a distinguished Professor of Economics in the Gordon Ford College of Business at WKU for 32 years and he loved his Hilltopper family.
His true professional love was the classroom, and he encouraged his students to call him "Roy," not Dr. Howsen. He enjoyed teaching the more difficult classes, as he gained great satisfaction when his students came to understand the high-level concepts of economics. His colleagues had a tremendous respect for him both professionally and personally. He was well liked and was known as a great economist by his peers.
Research was his second professional love. Roy's economic research and work has been published in innumerable national and international journals of economics, sociology, and education. His brilliance in economics was never a topic of conversation for him—quite the opposite. His colleagues describe him as humble, capable, unpretentious, and like a brother to them.
His love for economics, while amazing and accomplished, paled in comparison to Roy's great love and devotion for his family. Roy's favorite title in his life was "Daddy" to his Brooke. Even with the loss of his daughter, Roy continued as the patriarch and the protector of his family. He was the one who gave sage advice and unconditional love to all.
Roy was preceded in death by his parents and by his daughter, Brooke Marlowe Gilliland. Roy is survived by his three sisters, JoAnne H. Bush (Eddy), Mary Margaret "Cookie" Howsen, and Christine "Pepina" Johnson (DeMurl), all of Lake Village. He is survived by his nieces and nephew, Whitnee Bullerwell (Mike), Brandon Johnson (Karrie), Rachael Wilbanks (Austin), and Cindy Klitzke (John). Roy is also survived by his great-nieces and great-nephews, whom he referred to as "my grands." They are Seth Klitzke, Taylor Klitzke, Piper Johnson, Brooks Johnson, Emilee Bullerwell, Cannon Wilbanks, Cash Wilbanks, and TJ Klitzke. Roy also leaves behind his godmother, Mrs. Frances Vandervort, whom he lovingly called "Mrs. Van."
Roy was a light and a helper to all who knew him. His love for the Lord was incredible. His loyalty to and love for his family and his many friends were nothing short of inspirational. His humor could not be matched. Lastly, his love of horseracing was a joy to him, as he was always attempting to play the odds with his economist mind. Churchill Downs and Oaklawn were among his favorite places to be with his family and friends.
Over his lifetime, Roy received three cancer diagnoses and fought them all valiantly with his faith in God and with support from his loving family. His fights against testicular cancer, leukemia, and pancreatic cancer were all brave and exemplary. His attitude toward the cancer diagnoses can be found in Second Timothy 4:7: "I have fought the good fight, I have finished the race, and I have kept the faith." Roy has run his race. And he has done so with faith, with love, with courage, and with excellence.
A Celebration of Roy's Race will be held at 11 a.m. on Saturday, June 29, in the Fellowship Hall of the Lakeside United Methodist Church and officiated by Pastor "Buddy" Ratliff. In lieu of flowers, Roy requests memorials be made to Saint Jude Children's Research Hospital or a charity of your choice.
Published June 26, 2019
OBITUARY SUBMITTED BY:
Bishop Funeral Home
1831 S Highway 65 82, P.O. Box 825, Lake Village, AR
Phone: 870-265-6166