Carol Dian Gephardt
of North Little Rock, AR, 1939 - 2019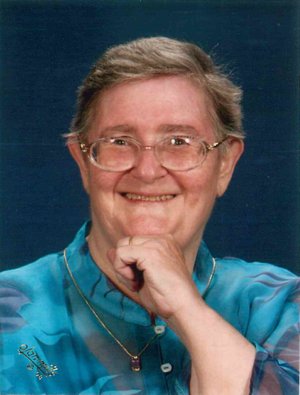 Carol Dian Gephardt, born March 11, 1939 in Little Rock, Arkansas, passed away on June 25, 2019 at the age of 80. Dian, as she liked to be called, lived in North Little Rock, Arkansas.
Dian was raised in Little Rock, and attended Central High School, where she met her husband of 60 plus years. She earned her first academic degree at the University of Arkansas at Little Rock, then a B.S. in Physiology at Oklahoma State University. Later in life she pursued her love of helping others with a Teaching Certificate from the University of Central Arkansas and a Certificate of Lay Ministry from Southern Seminary in Louisville, Kentucky.
Through her career she worked as a Research Associate, Medical Abstractor, Substitute Teacher, and Private Tutor. Helping children learn was both a gift and a passion for her.
Dian was just as involved in activities outside of work. This included coaching girls' softball teams, teaching children's choirs and directing many different handbell choirs. Her passion for creating music with handbells included teaching, directing, and even composing/arranging music for bell choirs. She arranged 12 songs for the Christian musical "The Healing Tree" including bell choir, adult choir and a children's choir.
Dian, the daughter of Harvey and Daisy Warner, is survived by her husband, Donald Gephardt, her sons Douglas (Allison) and Dennis (Ansley Samson) Gephardt, and her grandchildren Caitlin, Chris, Benjamin, Warner, and Audrey.
Visitation will be 9 a.m. on Friday, June 28th, 2019 at Park Hill Baptist Church in North Little Rock, Arkansas. Following that, a memorial service will be held at 10:00 am in the same location. In lieu of flowers, please donate either to the Music Ministry of Park Hill Baptist Church or to The Gideons International. Online guestbook at www.SmithFamilyCares.com.
Published June 27, 2019
OBITUARY SUBMITTED BY:
North Little Rock Funeral Home
1921 Main St, North Little Rock, AR
E-mail: mail@nlrfh.com
Phone: 501-758-1170