B.E. (Burt) Birdsong
Bentonville, AR, 1942 - 2019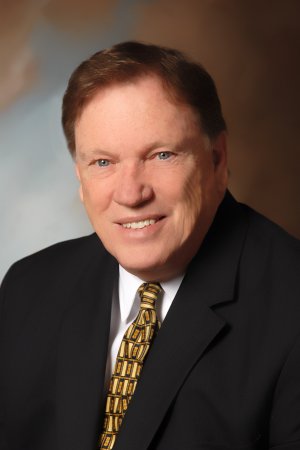 On Thursday, June 27th, 2019 B.E. (Burt) Birdsong, loving husband and father of two children, joined Heaven's Band of Angels at the age of 76.
Burt was born on August 1, 1942, in Clarksville, Texas, to B.C. Birdsong and Harriet (Nash) Birdsong. He attended West Texas State University and received his BA from the University of Texas in Arlington. He was in medical equipment sales for over 30 years in Dallas/Fort Worth as well as Orange County and San Diego County, California. On June 20, 1997, in Carrollton, Texas, he married Linda Neill, the love of his life. They were blessed with their two children, Trevor Neill and Krissy Murphy. They resided in Carrollton until 2000 when they relocated to Bentonville.
Burt had a passion for watching Trevor play baseballand enjoyed telling anyone who would listen about his son's pitching arm. Krissy was his "sweetheart of a daughter" as he would say in his "Texanese."He also loved to watch her compete in cheer. You never had to wonder about how he felt about his wife and children, because he had a heart the size of Texas. He adored them unconditionally. He was also an avid supporter of all Texas college players but held the Texas A&M Aggies in highest regard with the Texas Longhorns and the Dallas Cowboys close behind. He was known for his quick wit, his infectious smile, and his kind and compassionate spirit.
Burt was preceded in death by his parents, B.C., and his mother, Harriet M. Birdsong, his brothers, Sidney Birdsong, Carl Birdsong and Harry Birdsong. He is survived by his wife, Linda, his son, Trevor Neill, his daughter, Krissy Murphy, step-daughter, Renee Murphy, granddaughters, Espyn Neill and Athena Gibson, his brother, Tommy Birdsong and several nephews and nieces. His beloved rescue dogs, Annie and Cody.
A memorial celebration of Burt's life will be held on Saturday, July 6th, service at 11 a.m., visitation at 9:30 a.m., at First Christian Church, 807 SW 14th Street, Bentonville, Ark. In lieu of flowers, donations can be made to First ChristianYouth Camp Scholarships, your local Humane Society or your local Hospice. Condolences: www.eptingfuneralhome.webs.com.
Published June 29, 2019
OBITUARY SUBMITTED BY:
Epting Funeral Home
709 N. Walton, Bentonville, AR
Find it at: corner of Walton and College
E-mail: eptingfuneralhome@inbox.com
Phone: 479-273-3443
http://www.eptingfuneralhome.webs.com/