Michael "Mike" Gary Vogelgesang
of North Little Rock, AR, 1952 - 2019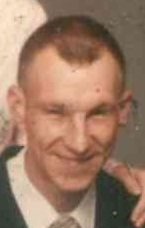 Michael "Mike" Gary Vogelgesang, 66, died Thursday, June 27, 2019. He was born August 20, 1952. He was predeceased by his parents, Edward and Lucille Wendelin Vogelgesang. He will be deeply missed by his family, brother Maynard Vogelgesang; sisters, Arleta (Robert) Power and Mary Lou Suitt; nephews and nieces, Tony (Connie) Vogelgesang, Patti Wilson (Gerald), Roy Gene (Melinda) Standridge, Jr., Jason (Ashley) Suitt and Tara Ashcraft; great-nephew, Gatlin Vogelgesang, great-nieces, Claire Vogelgesang, Etta Mae and Ruth Ellen Jean Suitt, Jennifer Sawyer (Kody) and their daughter, Alaynna; and great-great-nephews, Judah and Micah Reeder and Maddox Bennett.
On or about his first birthday it became clear that Mike had not achieved milestones normally seen at his age. Mom and Dad began searching for answers. Sadly, 66 years ago there weren't many places that dealt with the developmentally disabled. They were advised to put him in an institution out of state, but they chose to keep him at home. What a blessing for us! He was a very sweet loving little brother. Although he couldn't talk, if you knew his world you could communicate with him.
He loved tools, ropes and chains that he carried in his wheelbarrow. He was on a bowling team and had a powerful arm. He won gold medals in the Special Olympics and was state champion for two years. Mike easily made friends and had many in his family neighborhood and his other homes.
He loved watching Judge Judy and got very upset when a golf tournament ran into her time slot! He also enjoyed rooting for the Arkansas Razorbacks.
He was cheerful, with sparkling green eyes and he had smile lines in his face that reflected his attitude toward life. He was loving and nurtured us in his special way. We were so blessed to have him. Without a word he taught us patience, gentleness and kindness. We learned early on the hurt from ridicule and teasing from those who weren't tolerant of "special needs" children.
Mike lived in Pinewood ICMFR from 1996 to 2016. He "retired" and lived at Premier Nursing until his death. Our family appreciates all the caregivers who showed Mike compassion and patience through the years.
Please consider donations in Mike's memory to Arkansas Special Olympics or a charity of your choice.
A visitation will be from 4 to 6 p.m., Sunday, June 30, 2019 at Smith – North Little Rock Funeral Home. Funeral services will be 10 a.m., Monday, July 1, 2019 at the funeral home. Burial will follow in Edgewood Memorial Park. Online guest register at www.SmithFamilyCares.com.
Published June 29, 2019
OBITUARY SUBMITTED BY:
North Little Rock Funeral Home
1921 Main St, North Little Rock, AR
E-mail: mail@nlrfh.com
Phone: 501-758-1170