Thomas Wylie Starks, Jr.
Sheridan, AR, 1944 - 2019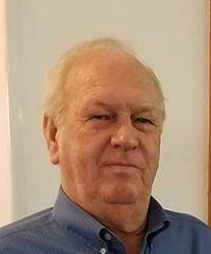 Thomas Wylie Starks, Jr. passed away surrounded by his loving family on Wednesday, June 26th, at the age of 74. Thomas was born July 10, 1944, at his childhood home in Carthage, Arkansas.
He is preceded in death by his parents, Thomas Wylie Starks, Sr. and Mabel Marie House Starks; his wife of 37 years, Jo Ann McNeill Starks; his sister-in-law, Carolyn Starks; and his brother-in-law, Jimmy Overton.
After high school, Thomas served in the United States Army from 1969 to1972 where he was stationed in South Korea and Ft. Gordon, Georgia. Thomas was a Senior Lineman for Entergy, formerly AP&L, for 35 years. After retiring, Thomas enjoyed spending time with family, riding four-wheelers, mowing his lawn, fishing, playing poker, drinking coffee with his friends, grilling, cooking and going to Wal-Mart. But there was no doubt to anyone who knew him that his most cherished time was spent being the best Pawpaw to his grandchildren and great-grandchildren.
He leaves behind three daughters by heart: Joni Sligh Spakes and her husband Greg of Hot Springs, Alicia Sligh Clement and her husband Dennis, and Courtney Sligh Moss and her husband Jeff of Sheridan. He also leaves behind his six grandchildren: Jordyn Spakes Horne and her husband Ashley, Tanner Spakes and his wife Sydney, all of Hot Springs, Lindsey Jo Clement Irvin and her husband Hunter, Cassie Clement, Harrison and Anna Moss all of Sheridan, and two great-grandchildren, Paityn and Levi Horne of Hot Springs. Survivors also include a sister, Mary Jeanette Starks Overton and brother, Ernest Elliot Starks, both of Carthage, and numerous beloved nephews, nieces, and friends.
"A step-parent is so much more than just a parent; they made the choice to love when they didn't have to." Thomas loved his family well.
Funeral services will be held Tuesday, July 2, 2019, at 10 a.m. at Memorial Gardens Funeral Home in Sheridan, Arkansas, with Bro. Shawn Hill & Bro. Rick Bolin officiating. Burial will follow at Hampton Springs Cemetery in Carthage. Visitation will be on Monday evening, July 1, 2019, from 5:30–8 p.m. at the funeral home.
Pallbearers are Tanner Spakes, Harrison Moss, Ashley Horne, Hunter Irvin, Reece Groomes, Barry Groomes, and Roger Johnson.
Honorary Pallbearers are Dennis Clement, Donnie Crosswhite, John Cole, Eddie Moring, Jeff Moss, Johnny Nelson, Wayne Valentine, Dale Wilkinson, Greg Spakes, and Virgil Swilling.
We would like to extend a special thank you to the caring servants of the Hospice Homecare Inpatient Center.
In lieu of flowers, donations can be made to Hospice Homecare Inpatient Center, 2200 South Bowman Road, Little Rock, AR 72211.
Published June 30, 2019
OBITUARY SUBMITTED BY:
Memorial Gardens Funeral Home
2686 Hwy 167 North, P.O. Box 540, Sheridan, AR
Phone: 870-942-1306