Judith Ann (James) Scherer
Bentonville, AR, 1943 - 2019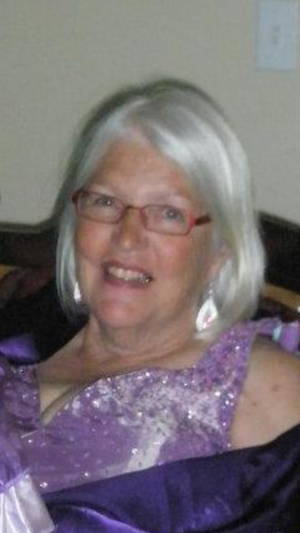 Judith Ann (James) Scherer was born on March 7th, 1943, in Mason City, Iowa, and peacefully passed away on February 22, 2019, in Bentonville, Ark. The only daughter in a houseful of boys, she was adored by her parents (Thomas F. and Francis McMillan James) and was both treasured and teased by her brothers (Phil, Doug, Tom, Bob and Charlie James.) Growing up, she played the cello as well as a mean game of "kick the can." Both brilliant and beautiful, she graduated from Vassar College, and then went on to successfully expand, manage and guard the success of the family business (commercial real estate development and construction), a task she continued to perform until the very end. A devoted mother, she raised two fine sons, Scott Scherer of Basalt, Colo., (wife: Jennifer) and Dr. James Scherer of Rogers, Ark. (wife: Buffy). Never one to turn down an adventure, Judith delighted in taking her boys on multiple scuba diving trips. An avid reader, music lover and collector of art, real estate and multiple packages of cocktail napkins - Judy's greatest joy was in gathering and feeding her family and friends; as well as any type of animal that came to her yard.
Judith was independent and strong. Kind and tenderhearted. Funny, sarcastic and unfailingly generous. She accomplished much in this life, but her greatest success and her greatest happiness came from her role as "Nanny J" to her 4 grandchildren, Macy and Colton Scherer of Basalt, Colo., and Noah and Aubrey Scherer of Rogers, Ark. "Nanny J" was a Grandmother Extraordinaire: always loving, always available, and always extravagant. She never, ever, said "no" and she always, always let the kids order dessert. She will be deeply missed.
A Celebration of Life will be held on March 23, 2019, at 10:30 a.m. at the Mildred B. Cooper Memorial Chapel in Bella Vista, Ark. An additional celebration is to be held in Colorado late this summer. In place of flowers, please honor Judith's memory by donating to one of her favorite causes, the pursuit of curing Type 1 diabetes through JDRF (Juvenile Diabetes Research Foundation). The family also suggests that you buy a bag of dog food for your local animal shelter, and fill a bird feeder in her memory. Arrangements by Benton County Funeral Home, 306 N. 4th, Rogers, Ark. Online condolences to www.bentoncountyfuneralhome.com.
Published March 3, 2019
OBITUARY SUBMITTED BY:
Benton County Funeral Home
306 N. 4th Street, Rogers, AR
Phone: 479-636-6700
http://bentoncountyfuneralhome.com