Frank Florian Strozyk Jr.
of North Little Rock, AR, 1940 - 2019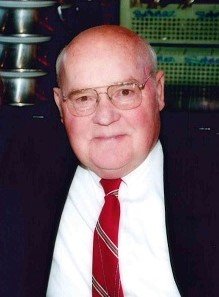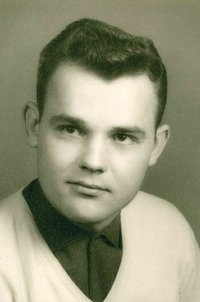 Frank Florian Strozyk Sr., loving husband, father and friend passed away on Monday, March 4, 2019 due to complications from a coronary arrest. Frank spent his final three days at Baptist Health surrounded by family and prayers. Frank Sr. was born June 2, 1940 to Florian (Floyd) Strozyk and Martha Kowalski Strozyk.
Cherishing his memory is his wife, Alma Bawiec Strozyk; two sons, Frank (Paige) Strozyk Jr. and Michael John Strozyk; granddaughter, Shelbi Sniff; sister, Evelyn (Lewis) Harper; two brothers, Deacon Brunon (Dottie) Strozyk, Charles Strozyk and numerous nephews, nieces and other family members. He was preceded in death by his parents; brother, Florian and sister-in-law, Connie Strozyk.
Frank attended North Little Rock High School where he developed his love for tools and machines. He served in the National Guard and had an outstanding career as an expert machinist at Arkansas Foundry, Westinghouse, C&S Machine Works (Owner and Operator), Alcoa Aluminum and retired after 20 years of service from Loreal USA. On May 28, 1960, he married his wife, Alma Bawiec, his constant companion and the love of his life since 1st grade. Frank was blessed with two sons, Frank Jr. in 1967 and Michael in 1972.
Throughout his life, Frank enjoyed motorcycles, cars, boating, skiing, fishing, camping, playing the accordion and traveling the world with his beloved Alma. In later years, his best traveling was done in his side by side touring his property with Alma right next to him. Frank loved his family and relished all family holidays and gatherings. A Strozyk family tradition was Sunday Mass followed by brunch. Everyone felt so welcome in his home. It is true that in his life, he never met a stranger and always had a smile on his face. Frank's mind never stopped thinking, spending time in his workshop creating beautiful things for his family and home (which he also designed and built). He took great pride in keeping the grounds immaculate. On most days, when it was time to relax, you could find Frank sitting by the fire watching CNN and Car Shows or swinging in the swing next to the pool.
Above all else, Frank had a deeply rooted faith in our Lord being a life long member of Immaculate Heart of Mary Catholic Church. He adored his wife Alma, who he loved his entire life and celebrated 58 years, 2 hundred and 80 days of wonderful memories with him. Frank Florian Strozyk Sr. may have left this life but his unique fingerprint will always be imbedded in our heart and souls. He will be greatly missed and forever loved with adoration.
The family wishes to extend a special thank you to Father Rube'n Quinteros and Father Nelson Rubio and Deacon Brunon Strozyk.
Arrangements by Smith – North Little Rock Funeral Home, 501-758-1170. Services will be held at Immaculate Heart of Mary Catholic Church on Friday, March 8, 2019. Visitation at 9:30 a.m., Rosary at 10:15 a.m. with Deacon Brunon Strozyk and Mass of Christian Burial at 11 a.m. with Father Rubén Quinteros and Father Nelson Rubio officiating. Interment will follow with service by Father Nelson Rubio at the Immaculate Heart of Mary Cemetery.
In lieu of flowers, the family requests that memorials be made to Immaculate Heart of Mary Church or School, 7006 Jasna Gora Drive, NLR, Ark. 72118. Online guestbook at www.SmithFamilyCares.com.
Published March 7, 2019
OBITUARY SUBMITTED BY:
North Little Rock Funeral Home
1921 Main St, North Little Rock, AR
E-mail: mail@nlrfh.com
Phone: 501-758-1170