A. Dan Phillips
Little Rock, AR, 1928 - 2019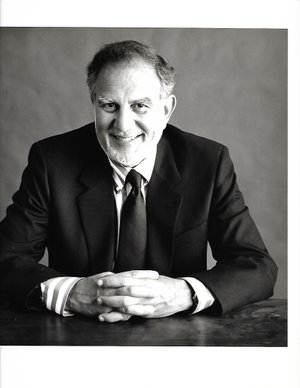 A. DAN PHILLIPS, age 90, passed away in Little Rock Friday, March 8, 2019. He was predeceased by his mother, Miriam Cohn Phillips and his father Arthur Phillips Sr. He leaves to treasure his memory Sandra Southerland Phillips, his wife of 36 years, brother, Arthur Tad Phillips (Nancy), son Peter Phillips, daughter Beverly Phillips Wittenberg. He is survived by grandchildren Lauren Phillips Blair (Beau), Jessica Wittenberg Howard, Toby Murry (Chad) of Little Rock and Peter Joshua Phillips (Erin) of Charlotte, N.C., and 10 great-grandchildren and several nieces and nephews.
Dan was a lifetime resident and booster of Little Rock. As a great grandson of Mark M. Cohn he helped carry on the fourth generation of a quality store that made Arkansas proud. Leading the sale of M.M. Cohn in 1989, Dan spent the remainder of his happy and blessed life with his beloved wife Sandy, traveling the world.
Dan attended Forest Park Elementary, Pulaski Heights Jr. High and Little Rock High School. He continued his education at Phillips Exeter Academy and Yale University. After receiving his MBA from the University of Arkansas he was to enter military service. However a week before he was to report he was in a boating accident and broke a hip. This injury plagued him for the rest of his life, but he never complained. Though his education took him away and his business and pleasure travel took him all over the world, his heart never left Arkansas. He reveled in the natural resources and loved its outdoor environment. The lakes of Hot Springs, floating the White River and most importantly, hunting the Stuttgart area were his favorite activities.
Dan spent 40 years with M.M. Cohn, 20 years as its chief executive. His dedication to the ideals of his predecessors and his own determination led to a commitment to quality and to honesty. He felt that quality should always be there, whatever the price. The price should be honest and he frequently sacrificed profit to maintain these standards. He was honest with whomever he dealt, putting the customer first.
Others recognized Dan's acumen and he served on over 40 corporate and civic boards including the George W. Donaghey Foundation, The Arkansas Arts Center, Worthen Banking Corporation, Chamber of Commerce, Metrocentre Improvement and many more. Dan was a mentor to many throughout his lifetime.
There will be a service celebrating Dan's life at Congregation B'Nai Israel, 3700 N. Rodney Parham Road, March 13, 2019 at 11 a.m., reception following. The family requests in lieu of flowers that donations be made to a charity of one's choice. Arrangements are under the direction of Ruebel Funeral Home, www.ruebelfuneralhome.com.
Published March 11, 2019
OBITUARY SUBMITTED BY:
Ruebel Funeral Home
6313 West Markham Street, Little Rock
Phone: 501-666-0123
http://www.ruebelfuneralhome.com