Donald Ray Batchelder
Bentonville, AR, 1949 - 2019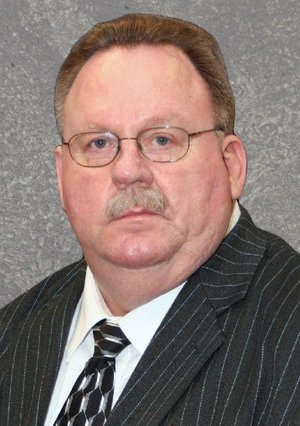 Donald Ray Batchelder of Bentonville, Arkansas passed away on March 14, 2019. Don was born in Monte Vista, Colorado March 29, 1949, and is survived by his wife of 49 years, Linda. He is also survived by his son Mike Batchelder, his daughter-in-law, Sherri Batchelder, his grandson, Cody Batchelder, Cody's wife Emily, one granddaughter, Evie, all of Bentonville, and his brother, David Batchelder of Riverside, California. Don was preceded in death by his parents and youngest son, Brian.
Don was a career law enforcement officer and began his career with the Los Angeles Police Department (LAPD) in 1969 where he worked the Hollywood Division as well as numerous specialty assignments including organized crime and intelligence. He retired from the LAPD in 1990 as a Police Officer III Detective. Upon retiring Don moved his family to Bentonville, Arkansas and began a second career with the City of Bentonville Police Department in 1991 where he served as a dispatcher, police officer, detective, and ultimately as the Administrative Lieutenant. He retired from the Bentonville Police Department in 2010 as the second in command of the department.
The leadership he provided to the City of Bentonville Police Department was instrumental in creating the deep rooted culture of respect for the rule of law, integrity, and procedure that today define the department. He was an expert on search and seizure and spent countless hours with officers going over cases. He had high standards for law enforcement and prosecutors alike. He wanted police officers to do their best, make solid cases, and go home safely at night. Don treasured his family. He was a mentor to many. His wisdom and expertise shaped many decisions and policies within the Bentonville Police Department and the City of Bentonville.
There will be a visitation for Don at Callison-Lough Funeral Home in Bentonville this Sunday, March 17th from 4 to 6 p.m. Funeral services will be likewise held at Callison-Lough on Monday, March 18th at 11 a.m. Interment will follow at the Bentonville Cemetery.
Pallbearers will be members of the Bentonville Police Department's leadership and include Jon Simpson, John Hubbard, Mark Jordan, David Townsend, Robert Burkhart, Justin Thompson, Tony Marveggio and Randy Wood. Online condolence may be made at www.callisonloughfh.com.
Published March 16, 2019
OBITUARY SUBMITTED BY:
Rollins Funeral Home
1401 W. Hudson Rd, Rogers, AR
Phone: 479-631-6617