Marian S Polson
Bella Vista , AR, 1935 - 2019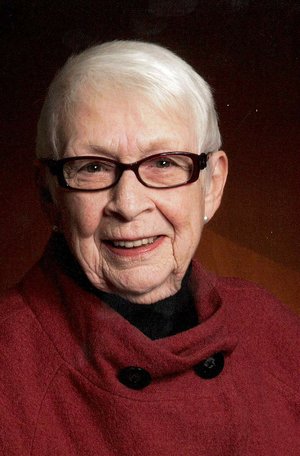 Marian S. Polson, age 84, of Bella Vista, Arkansas died March 14, 2019 at Mercy Hospital in Rogers. Marian was born March 6, 1935 to Pat and Betty Wetmore at Amherst, Nova Scotia, Canada.
In Halifax, Nova Scotia she graduated from Queen Elizabeth High School. Marian received her degree in nursing from Victoria General Hospital School of Nursing in 1956. In 1957 she moved to Annapolis, Maryland where she married a US Naval Officer in 1958.
Together they had four children who survive Marian: Kat, of Federal Way, Wash., Sandy of Santa Cruz, Calif., Tina, of Decatur, Ga., and Michael, Oof Salem, Ala. She also has six grandchildren and four great-grandchildren.
Marian became a Naturalized US Citizen in 1962. She loved her life as a Naval Officer's wife and was extremely patriotic, serving in many capacities as a Navy Wife. She especially loved moving from coast to coast the many times that were required by Navy life. She never lived anywhere she did not enjoy.
After moving to Coronado, Calif. in 1976, she met and married her best friend, Art Polson in 1983. After they retired in 1993, they moved to Bella Vista. Art preceded Marian in death in 1998.
Marian was a member of Bella Vista Community Church where she made many friends. She was a Shepherd Group leader, a member of the Prayer Fellowship and started the Prayer Shawl Ministry there….."if she was sitting, she was knitting."
A Memorial Service will be held Thursday, March 21st at 11 a.m. at Bella Vista Community Church with Pastor Cody Ragland. In lieu of flowers, memorials may be made in her honor to the Prayer Shawl Ministry at BV Community Church. Arrangements are by Bella Vista Funeral Home & Crematory. Online condolences may be made at www.funeralmation.com.
Published March 19, 2019
OBITUARY SUBMITTED BY:
Bella Vista Funeral Home and Crematory
2258 Forest Hills Blvd, Bella Vista, AR
E-mail: office@funeralmation.com
Phone: 479-855-1611