Jimmy R. Allred Sr.
Springdale, AR, 1938 - 2019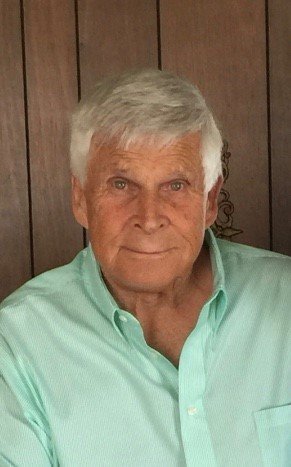 Jimmy R. Allred Sr., 80 of Springdale, Ark. passed away Tuesday, March 19, 2019 in Springdale. He was born June 13, 1938 in Berryville, Ark. to Jeff Ray Allred and Dorothy Rhea (Deweese) Allred.
Mr. Allred was a successful entrepreneur with numerous business ventures and interests for many years. He had a great passion for the poultry industry since he was a young man and successfully started up his company, Triple J. Poultry, Inc. He also had a career at Campbell's soup as an agriculture advisor and later Simmon's Poultry as an agriculture advisor where he retired.
He coached little league baseball for 16 years, was an avid golfer and enjoyed playing cards with friends. He valued his relationship with God, his wife Mary, family, and friends. He had a special fondness for his children, grandchildren and his many fur babies. He will always be remembered as working in the garden, mowing the yard, walking his dogs, going to the mailbox, attending the Razorback baseball and basketball games, his love for McDonald's coffee, early morning Sunset Grill breakfast with friends, his never ending hugs, kisses and thumbs up! He will be missed so very deeply by his family and many circles of friends. He was and continues to be an amazing soul, son, brother, husband, father, uncle, papa and friend and has left such a legacy of treasured memories for many.
He is survived by his wife of 56 years, Mary Johnson Allred, two sons, Jeff Allred and wife Frankie of Ft. Smith, Ark., Jimmy Allred Jr. of Springdale, Ark., one sister, Dorothy Hanby and husband Al of Springdale, Ark., five grandchildren, Evan Allred, Aaron Allred, Ashley Allred, Shane Ledbetter, Tajjen Ledbetter, and five great-grandchildren.
Typical of Jimmy, he wanted his funeral on a Saturday to make sure no one was inconvenienced to get off work, and when asked about pallbearers, he stated, "how do I pick, I can't choose, there's just too many".
A celebration of Life will be held at 3 p.m., Saturday, March 23rd in the Chapel of First United Methodist Church in Springdale. Private interment services will be at Pinnacle Memorial Gardens in Rogers, Ark.
In lieu of flowers memorial contributions may be made to Circle of Life Hospice, 901 Jones Road, Springdale, Ark. 72762. To sign the online guest book please visit www.nelsonberna.com.
Published March 21, 2019
OBITUARY SUBMITTED BY:
Nelson-Berna Funeral Home and Crematory
4520 North Crossover Road, P.O. Box 8982, Fayetteville, AR
Phone: 479-521-5000
http://www.nelsonberna.com