Annie Maude Perry-Harrison
Malvern, AR, 1923 - 2019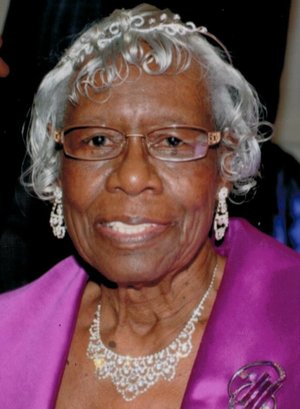 Mother Annie Maude Perry- Harrison, 96, of Malvern, Arkansas, received her wings on Tuesday, March 19, 2019. She was born on February 13, 1923, to the late Reverend J. S and Emily Branch Perry in Dalark, Dallas County, Arkansas.
Annie was preceded in death by her husband, Dr. John W. Harrison. She is survived by a special God-daughter/cousin, Audrey Shadina Whitaker of Malvern, Arkansas and a host of other relatives and friends.
There will be a Home Going Celebration of her life at 1:00 pm., on Wednesday, March 26, 2019, at Bethel African Methodist Episcopal Church in Malvern. A visitation will be held on Tuesday, March 26, at Bethel Church, from 5-7 p.m. Her earthly body will travel by horse drawn hearse to be laid to rest at Masonic Cemetery on Babcock Road, in Malvern.
Brandon's Mortuary in Malvern is entrusted with professional services. For her full obituary and online guestbook: www.brandonsmortuary.com.
Published March 25, 2019