Steve Stewart
Bentonville , AR, 1951 - 2019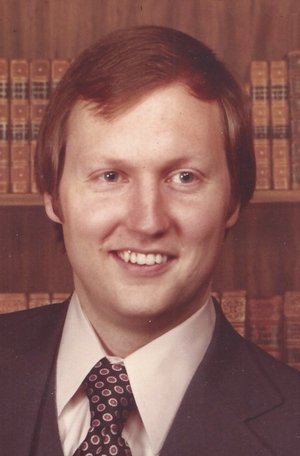 Steve Stewart, 67, of Bentonville, died March 20, 2019, at Circle of Life Hospice House following a battle of more than seven years against Alzheimer's disease. He was born June 7, 1951, in Biloxi, MS and is survived by his wife Becky; daughters Sarah Reed (Calvin) of Germantown, TN and Susanna Heger (Cameron) of Portland, OR; brother Stan Stewart (Elaine) of Westlake Village, CA and sister Sandra McGowen (Arthur) of Savannah, Ga. He was "Cap'n" to four grandchildren: Elijah Reed, Lane Heger, Gabriella Reed, and Ezra Heger.
Mr. Stewart graduated with highest honors from the University of Southern Mississippi where he met his future bride on a blind date. They were married in McComb, MS on November 18, 1973. After graduation he became managing partner of Moore & Powell, CPAs in Biloxi. While there he served at First Baptist Church as chairman of the deacon board and in many civic organizations on the Gulf Coast.
In 1987 he and his family moved to Northwest Arkansas where he began his career as a financial planner with The Bank of Bentonville, and later, ARVEST. After 25 years with the organization he retired from private banking. During his career he was involved in a number of boards and foundations, including St. Mary's Mercy Hospital, Credit Counseling of Arkansas, and the Bentonville Library. His most cherished service was to his church, Fellowship Bible Church of NWA, where he was an elder.
Steve was respected for his intelligence, generosity, expertise, stability, work ethic, integrity, and his wise counsel. He loved his work, his church, his friends, his family, and his Lord Jesus Christ and served them well. He will be sorely missed.
There will be a celebration of Steve's life and home-going on Thursday, March 28, at 4 p.m. in the Training Center chapel of Fellowship Bible Church NWA at 1051 West Pleasant Grove Road in Rogers.
In lieu of flowers, the family suggests honoring Steve with contributions to Circle of Life Hospice, 1201 NE Legacy Parkway in Bentonville or to Fellowship Bible Church earmarked for Missions or for the new campus in Bentonville. Arrangements by Epting Funeral Home Bentonville. Condolences: www.eptingfuneralhome.webs.com.
Published March 26, 2019
OBITUARY SUBMITTED BY:
Epting Funeral Home
709 N. Walton, Bentonville, AR
Find it at: corner of Walton and College
E-mail: eptingfuneralhome@inbox.com
Phone: 479-273-3443
http://www.eptingfuneralhome.webs.com/