Wilma Jo Beard
Elm Springs, AR, 1926 - 2019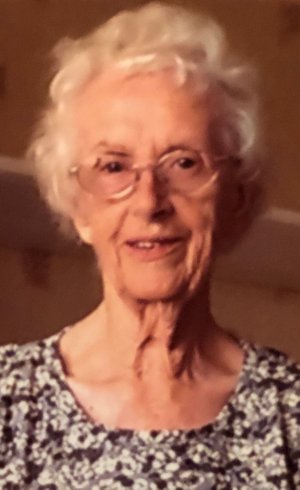 Wilma Jo Beard, 92, of Elm Springs, Arkansas passed away peacefully on March 24, 2019 at Circle of Life Hospice House in Springdale. She was born on September 13, 1926 in Benton County, Arkansas the daughter of the late Charlie and Nancy Williamson. She was preceded in death by her loving husband of 67 years, J.T. Beard and her sister, Inez Clark. She was a loving and devoted wife, sister, mother, grandmother and friend. She had a patient, kind, gentle, sweet spirit that made her easy to love. Her children were her world; and, she was always very active in their lives. She adored her family and friends. She was an excellent cook, seamstress and gardener, who enjoyed bird watching and being surrounded by beautiful flowers. She was a long-time active, faithful member of Rocky Comfort Assembly of God; where, she was a Sunday school teacher and Secretary. She would later attend Elm Springs Assembly of God. She and her late sister Inez, established and ran a very successful upholstery business for approximately 50 years. She also served on the Elm Springs election board for many years.
Survivors include her children, Judy Martin (Joe) of Lowell, Arkansas, Don Beard (Debbie) of Cave Springs, Arkansas, Rick Beard (Sandy) of Cave Springs, Arkansas; four grandchildren, Kendall Martin (Candice) of Cave Springs, Arkansas, Kimberly Downum (Joe) of Elm Springs, Arkansas, Merinda Jennerman (Dan) of Norman, Oklahoma, Matthew Beard (Krissy) of Cave Springs, Arkansas and six great-grandchildren, Masson, Kenson, Brayden, Kayleigh Jo, Anna and Kate.
Funeral services will be 11 a.m., Thursday, March 28, 2019 at Elm Springs Assembly of God in Elm Springs, Arkansas with burial to follow in Elm Springs Cemetery under the direction of Memorial Funeral Home. The family will receive friends from 5 p.m. to 7 p.m. on Wednesday, March 27, 2019 at the Chapel of Memorial Funeral Home, 3926 Willowood Avenue, Springdale, Arkansas.
The family requests that memorials in her name go to Circle of Life Hospice in Springdale or Arkansas Children Northwest Hospital. Online condolences may be made to www.memorialfhspringdale.com.
Published March 26, 2019
OBITUARY SUBMITTED BY:
Springdale Memorial Funeral Home
3926 Willowood Ave., Springdale, AR
E-mail: benhen@cox.net
Phone: 479-756-8341
http://memfuneral.com/