Joseph Ward Venable Jr.
Alexander, AR, 1942 - 2019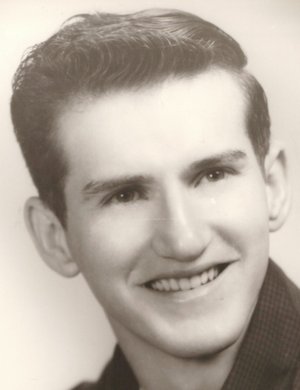 Joseph Ward "Buddy" Venable Jr., 76, of Alexander, passed away in his sleep March 26, 2019. He was born September 17, 1942 to the late Joseph "Ward" Venable Sr., and Adelene Eudora Kochel in Little Rock, Ark.
He was preceded in death by his parents; his soulmate of 51 years, Judith Major; one brother, John David Venable; four sisters, Bobbye Sue Venable, Paulette Harris, Linda Breeding, and Mary Nell Cohrt. He is survived by his daughters, Bobbi Ann Phillips (Robert), and Kathy Venable Garner; five grandchildren, Mistica Martin (AJ), Shane Phillips (Cindy), Lauren Phillips (Jason), Ian Phillips (Kara), and Sydney Garner; seven great- grandchildren; two sisters, Katherine McHughes (Donald) and Angela Sallis; two brothers, Leonard and Keith (Sandy) Venable; and numerous nieces and nephews.
Buddy was a kind, generous, and loving husband, father, grandfather, brother and uncle. He retired from Thompson Electric where he worked for 20 plus years with his faithful, loyal, high school friend, Don Thompson. Buddy loved to fish, hunt, pick berries and garden. Later on, he enjoyed going to the casino with friends and family. He was a good example to all his children, grandchildren, and great- grandchildren and our lives are definitely richer because he was here.
In lieu of flowers, please make donations to the American Heart Association, 909 West 2nd Street, Little Rock, Ark. 72201. A Visitation will be held Sunday, March 31, 2019 at 10 a.m. at Pinecrest Funeral Home. Funeral Services will be at 11 a.m. followed by Burial at Forest Hills Cemetery. To sign the online guestbook go to www.pinecrestmemorialpark.com.
Published March 30, 2019