Frances Wood
Fayetteville, AR, 1926 - 2019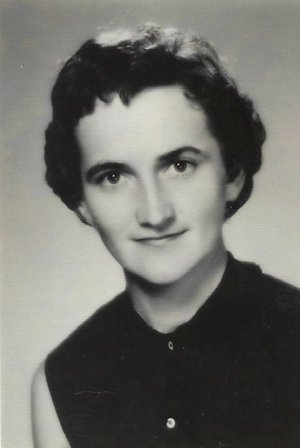 Frances Wood died on April 28, 2019 in Fayetteville, Arkansas. She was born June 11, 1926 in Bristow, Oklahoma to L.A. and Vera Thompson Wood.
She was a member of Central United Methodist Church of Fayetteville. She retired from the University of Arkansas as Professor Emeritus of Kinesiology in 1992 after 39 years. She had previously taught physical education in the Tulsa Public Schools and at Oklahoma State University. She had a Bachelor of Science degree and a Master of Education from Oklahoma A&M (now Oklahoma State University), and a Doctor of Education from the University of Houston.
She held professional offices in the Oklahoma Association for Health, Physical Education and Recreation (AHPER), Southern District AAHPER, SAPECW, and Arkansas AHPER. She served as Folio Reviewer and Adjudicator of teacher education programs in physical education for many colleges and universities seeking national accreditation.
Her interests included travel, fishing, reading, and going up in anything that was airborne –hot air balloons, vintage airplanes, helicopters, WWII bomber, and a variety of small to large airplanes. Her interest in flying dated back to her childhood.
She is preceded in death by her parents, brother Sydney Wood of West Palm Beach, Florida, and sister Mary E. Babb of Stillwater, Oklahoma. Survivors include niece Connie Merlis and husband Michael of San Juan Capistrano, California, niece Marilyn Jensen and husband Rick of Bristow, Oklahoma, and longtime friend Betty A. Wallace of Fayetteville.
Cremation arrangements are by Nelson-Berna Funeral Home and Crematory of Fayetteville. She requested no services. Memorials may be made to Fayetteville Animal Shelter, 1460 Armstrong Ave. or Central United Methodist Church, 6 West Dickson St., Fayetteville. To place an online tribute visit www.nelsonberna.com.
Published May 2, 2019
OBITUARY SUBMITTED BY:
Nelson-Berna Funeral Home and Crematory
4520 North Crossover Road, P.O. Box 8982, Fayetteville, AR
Phone: 479-521-5000
http://www.nelsonberna.com