Howard Wendell Starks
Elkins, AR, 1957 - 2019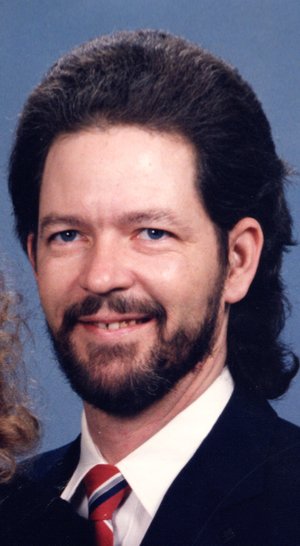 Howard Wendell Starks, age 61, passed away at his home in Elkins, Arkansas on Sunday, April 28th, 2019. He was born on July 8th, 1957 in Tulsa, Oklahoma to Donald Lewis and Grace (Armstrong) Starks. He was preceded in death by his parents, and his mother-in-law LoVina Payton.
Growing up, Howard attended schools in Idabel and Broken Bow, Oklahoma, graduating from Broken Bow High School in 1975. Howard joined the Army immediately after High School. Basic Training at Fort Ord, California and was assigned to Frankfort, Germany as his permanent duty station. His specialty in the military was as a Tactical Wire Operational Specialist. He served for three years and was honorably discharged, holding the rank of Private First Class. After his military service, he worked with communication companies locally in the area of pagers and the beginnings of cell phones, maintaining their remote operational towers.
Howard loved Oklahoma Sooners Football and was an avid HAM Radio operator, communicating around the world and even with astronauts on the International Space Station. Locally he served as a severe weather spotter using his HAM radio with others to form a network to communicate and keep us safe during severe weather. He was a member of the First Church of the Nazarene in Fayetteville, Arkansas.
Howard is survived by his beloved wife of 30 years, Wendy; his son, Grant and daughter Kristen; brothers, Larry Starks and Carolyn of Rogers, Arkansas, and John Starks and Bethany of Springdale, Arkansas; and many aunts, uncles, cousins, nephews and nieces.
A visitation will be held at Fayetteville First Church of the Nazarene from 10 a.m. to 11 a.m. on Friday, May 3, with memorial service starting at 11 a.m. Burial will be 10 a.m. Monday, May 6, at Fayetteville National Cemetery. Cremation was by Moore's Funeral Chapel. Condolences may be given online at www.mooresfuneralchapel.com.
Published May 2, 2019
OBITUARY SUBMITTED BY:
Moore Chapel
206 West Center Street, P.O. Box 1149, Fayetteville, AR
Phone: 479-442-7314