Sammy Eugene Burrow
Noel, MO, 1955 - 2019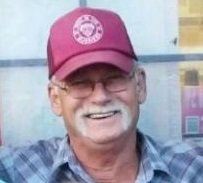 Mr. Sammy Eugene Burrow, 63, of Noel, Missouri, departed this life on Tuesday, April 30, 2019, at his home after a sudden illness.
Sam entered this life on November 15, 1955, in Siloam Springs, Arkansas, born to the union of Virgil and Juanita (Marshall) Burrow. He was raised in Gravette, Arkansas and was a 1973 graduate of Gravette High School. After graduation he enlisted in United States Marine Corps. After being honorably discharged in 1977, he moved back home to Northwest Arkansas. Sam worked hard his entire life. His employment history included Tyson Foods, Sunbeam, R&R and Wal-Mart, with his greatest enjoyment being the operation of his farm near Noel, Missouri which he purchased in 1993. On October 31, 1995, he was united in marriage to Charlotte Sligar and together they have shared the last 23 years. He loved being outdoors and spending time visiting with his family and countless friends.
He was preceded in death by his father; a daughter, Kristie Bakema; and a sister, Linda Burrow. Sam is survived by his wife, Charlotte Burrow of the home; a daughter, Jennifer Burrow of Noel; five grandchildren, Kayla, Nicole, Kat, Scotty and Sadie; one great-grandson, Blu; his mother, Juanita Burrow of Noel; a brother, Skip Burrow also of Noel; several nieces, nephews and numerous close friends.
The family will receive friends on Friday evening, May 3, 2019 from 5-7 p.m. in the Anderson Chapel of the Ozark Funeral Homes. A Celebration of Life will be held on Saturday afternoon from 2-5 p.m. at the Burrow Farm. On-line condolences may be sent to the family through our website www.ozarkfuneralhome.com. Arrangements are under the personal care and direction of the Ozark Funeral Home in Anderson, Missouri.
Published May 2, 2019