Benjamin Franklin Bigger II
Pocahontas, AR, 1942 - 2019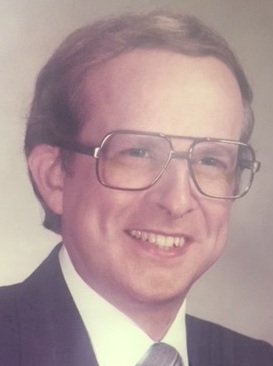 Honest, Loyal, Industrious, Giving--These are words that describe a friend to many. A family man to the end and a Godly human that tried to make Pocahontas, Randolph County, and Arkansas a better place.
Benjamin Franklin Bigger II was born on February 16, 1942, to B.F. and Geneva Bigger. He is survived by his wife, Sandra Kaye (Reed) Bigger, of 55 years. The couple had two sons: Benjamin Franklin Bigger III and Brock Reed Bigger along with their respective wives, Robin and Kim. He had four grandchildren that he adored: Hannah, Benjamin, Katelyn, and Reed. He is also survived immediately by an older brother, Robert "Bob" Bigger of Panama City, Florida and his wife, Jean.
He graduated from Pocahontas High School in 1960, and then went on to Arkansas State College where he earned an undergraduate business degree in 1964. After two years of employment in St. Louis working for the retail company E.J. Korvette, Bigger was drafted by the U.S. Army in 1966. After his honorable discharge in 1968, he went to work for the Magee Company in Pocahontas where he started out as salesman for the company. He rose through the ranks ultimately serving as President/CEO of the company. The company was acquired by Tandycrafts, Inc. of Fort Worth, Texas. Bigger served as a board member of Tandycrafts for several years. Besides, employing several people in both Randolph and Clay County, Frank was proud of his Vendor of the Year award presented to the company both in 1984 and 1985 by Sam Walton of Wal-Mart Stores, Inc.
During his time at Magee Company, Bigger bought into and served on the Board of Directors of the Bank of Pocahontas. His business acumen and relationship building helped to grow the bank and give back to the community.
In 1997, he purchased Quality Wholesale Florists in Jonesboro, Ark., eventually turning the business over to his youngest son. He also started raising cattle full time and at the time of death was very involved in cattle ranching.
In 2011, Bigger ran for and won the position of Mayor of Pocahontas. His diplomacy, character and respect for his fellow man helped him lead the city through the flood of 2011 and he was instrumental in bringing PECO Foods to Pocahontas and the surrounding area.
Mr. Bigger served on numerous local and state civic and business organizations. These include:
Pocahontas Rotary Club where he was awarded the Paul Harris Fellow and served as President from 1982-1983. Served on the Board of Trustees of Black River Technical College 1991-2010 and also as its Chair from 2001-2003. Randolph County Chamber of Commerce serving as its President from 1985-1986.
Bigger was also active in Boy Scouts in the 1980's serving on the Easter Arkansas Area council. He was a member of the Lambda Chi Alpha fraternity and had served as President of Rolling Hills Country Club.
Frank was proud of his many accomplishments but not in a boastful way. Frank was a family man and proud of the Bigger family name. He was a big believer in Proverbs 22:1 "A good name is more desirable than great riches; to be esteemed is better than silver or gold. "He was proud of Pocahontas, Randolph County and Arkansas. His love of serving his fellow man was derived from Mark 9:35 "And he sat down and called the twelve. And he said to the, "If anyone would be first, he must be last of all and servant of all."
Visitation will be Monday, May 6 from 1-2 p.m. in the chapel of McNabb Funeral Home. Funeral service will follow at 2 p.m. with Eric Moffett officiating. Burial will be private. Pallbearers include: Dusty Carr, Steve Bigger, Anthony Wells, Shane Wells, Seth Wells, and Stetson Wells.
Honorary Pallbearers include: Don Cox, John Jackson, J.D. Johnson, Cecil Tackett, Steve Wren, Nick Wren, Edward Graham, Joey Lemmons, Kenneth Bennett, and Sonny Throesch. In lieu of flowers donations made be made to St. Jude Children's Hospital or to the Make A Wish Foundation.
Published May 4, 2019
OBITUARY SUBMITTED BY:
McNabb Funeral Home
2129 North Park Street, P.O. Box 207, Pocahontas, AR
Phone: 870-892-5242