Lawrence Joseph Pendleton
Hot Springs Village, AR, 1946 - 2019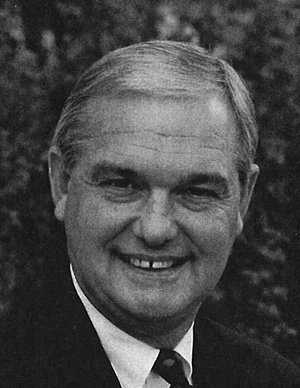 Lawrence Joseph Pendleton was born in Little Rock, Ark., on August 7, 1946, and died at home in Hot Springs Village, Ark., on April 28, 2019. Larry grew up in Fayetteville, Ark., where his mother taught him the joys of traveling the world. Larry traveled throughout his life in the United States, Europe, and recently the Caribbean.
His journey in life was also varied. Larry's travel began in high school when he attended a prep school for boys in Tucson, Ariz., SAS, Southern Arizona School for Boys. His lifelong best friends came from that time at SAS. The class was small and challenging in academics and sports. After SAS, he attended the University of Arkansas in Fayetteville, where he was a scholarship recipient and made the Dean's List in 1968, and received a B.S., in Business Administration. After graduation, he enrolled in the master's program at the U of A and achieved his M.B.A. in 1970, with a Graduate Assistantship.
In 1972, Larry began his carrier in banking at Union Planters Bank in Memphis, Tenn. The Bank sent Larry to Bank Marketing School in Boulder, Colo., for courses in June 1972 and 1973. This is where he met Carol Crain and they married in October 1994.
Throughout his working years he was with several large banks, beginning with Union Planters Bank in Memphis, Tenn., as the Marketing Research Officer; then it was on to Columbus, Ohio, to work for BancOhio National Bank, as Assistant Vice President, Marketing & Planning; next was Corroon and Black of Ohio, in Columbus, Ohio, where he was Manager, Corporate Division; next Dayton, Ohio, with Communications and Education Group as Manager, Bank Training Division; his last banking job was in his home town of Fayetteville, Ark., at Mcilroy Bank and Trust, Vice President, Financial Services.
His next employment opportunities were with a group of rural electric cooperatives in Central Arkansas as a Financial Management Consultant. Then he became Director, Vice President Operations for three different Educational Services Companies in Baton Rouge, La., North Little Rock, Ark., and Little Rock, Ark., plus a multi-location career training company.
In 1995, he began some of his most rewarding years working for the University of Arkansas Medical Services (UAMS), in the Department of Family and Community Medicine, as the Department Business Administrator. This began a 20 year opportunity with a medical teaching hospital. From Family Practice, he then moved over to the Department of Neurology and then he moved with UAMS to the Department of Pediatrics at Children's Hospital, to work with the physicians in many department Sections. Larry as the first Department Business Sections Manager helping the various clinics organize the business areas for each Section in billing codes, patient services and more. It was a great success and he saved UAMS over one million dollars in the first year. As time went on, at least seven (7) section managers were hired to work with the physicians. After 20 years of service, Larry retired in December, 2015.
The many journeys Larry made started with a three month summer backpacking trip throughout Europe, between college semesters. As an independent adult he experienced many good days on the golf courses around the United States. His golfing days began when he was six years old and for many of his young adult years he was a single digit golfer. Of course his later years were not quite as kind, but he loved the game and played until a hurt back stopped him. But he always enjoyed watching the latest tournament and he was over joyed when Tiger Woods won the Masters a few weeks ago.
Larry is survived by his wife of 25 years, Carol Crain Pendleton; his brother L. Brown Pendleton, wife Therese of Fayetteville, Ark.; nephews Dr. Sean Jeffrey Pendleton, wife Mandy Love Pendleton, MD, child Penelope Rose Pendleton (4 months) of Fort Worth, Texas; Stephen Corley Pendleton, Fayetteville, Ark.; niece Betty Kathryn Pendleton, Vancouver, B.C.; Jessica Muldoon (husband Collin Muldoon and child Lennon-3 years), Bentonville, Ark.
A Memorial Celebration of Larry's life will be held on Monday, May 6, 2019, at 1 p.m. at Mountainside United Methodist Church, Hot Springs Village, Ark.
Memorials are suggested for Mountainside United Methodist Church, Hot Springs Village 71909; Arkansas Food Bank, P.O. Box 34427, Little Rock, Ark. 72203; UAMS, Winthrop Rockefeller Cancer Institute, Little Rock, Ark.; or to your favorite charity. Arrangements have been entrusted to CedarVale Funeral Home of Hot Springs Village, Ark.
Published May 4, 2019
OBITUARY SUBMITTED BY:
CedarVale Funeral Home
200 Minorca Rd, Hot Springs Village, AR
Phone: 501-922-6100