Sabra Lee Farrell
Little Rock, AR, 1938 - 2019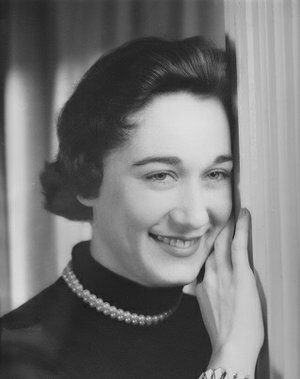 Sabra Lee Farrell, 80, of Little Rock, died peacefully at home May 4, 2019, surrounded by family. She knew the Lord's plans for her, plans for welfare and not for evil, for a future and a hope, a hope realized when she met her savior face to face.
She was born December 27, 1938, in the family living room under the glow of the Christmas tree in Antlers, Okla., to parents Lawrence Clinton Deason and Zoe Marise (Dawn) Deason. An only child, she was raised in Cave Springs, Arkansas. After high school she attended Draughon Business School in Tulsa, Oklahoma. Soon after, she married Robert Joseph Farrell on July 6, 1959. Together, they built several successful businesses with Bob's gift of salesmanship and Sabra's entrepreneurial business acumen while raising three lovely daughters. She also developed a deep love of art in many forms, from baking, sewing, and gardening to music and painting, a passion she also shared with her girls.
Later in life, Sabra enjoyed researching ancestry with daughter Teresa, finding connections with family past and present to be a great joy.
Although she chose a different scripture verse to memorize and meditate upon each year, she considered Jeremiah 29:11 her life verse. She was an immeasurable blessing to all who knew her as she lived her life with kindness, generosity, mercy, and grace. She was a constant source of encouragement and genuine meekness, always a Christ-like example to those around her. An avid Bible student and ardent prayer warrior, she shared her knowledge for years with many through teaching her dear Sunday school class, participation in prison ministries and Israel prayer group. While small in stature, her influence in advancing God's kingdom was extra-large and the reach of her ministry will grow for generations. She was an elegant woman, a fast friend, a loyal and devoted wife and loving mother, all for the glory of her savior Jesus Christ. She will be sorely missed by all, who look forward to seeing her in the resurrection.
Sabra was preceded in death by her father, mother, step-father (Stewart Johnson), former husband, and stepsister, Romie (Johnson) Stender, many of whom she cared for in their waning years. She is survived by daughter, Karen LaDayne Hardage and husband, Terry of Washington, Okla., daughter, Teresa Lynn Jordan and husband, Wayne of Little Rock, Ark., daughter, Penny Sue Simmons and husband, Toby of Little Rock, Ark., 11 grandchildren, 11 great-grandchildren and two step-great-grandchildren, as well as stepbrother, Stew Johnson and family.
A memorial service will be held on Saturday, May 18 at 2 p.m. at Crystal Hill Baptist Church on Lawson Road. In lieu of flowers, memorials may be made to Crystal Hill Baptist Church, 18823 Crystal Valley Road, Little Rock, Ark. 72210.
Arrangements by Little Rock Funeral Home, 8801 Knoedl Ct., (501) 224-2200. Sabra's online guestbook may be signed at www.littlerockfuneralhome.com.
Published May 9, 2019
OBITUARY SUBMITTED BY:
Little Rock Funeral Home
8801 Knoedl Ct., Little Rock, AR
Phone: 501-224-2200