Judy Henson
Garfield, AR, 1947 - 2019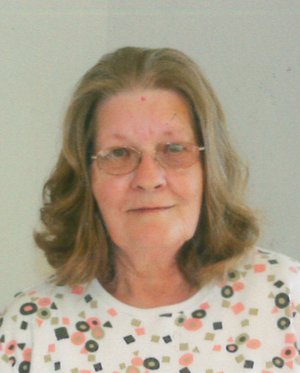 Judy Melvina Henson, 71, of, Garfield, passed away, May 10, 2019 at Circle of Life Hospice at Legacy Village in Bentonville.
She was born December 19, 1947 in Bentonville, Ark. to Boyd Snoderly and Margie Wilma Edens Snoderly. She married Ray Henson on April 21, 1966 and retired from Pel-Freeze in Rogers after twenty-eight years. She enjoyed embroidery, word search books and feeding her hummingbirds. She was a homemaker who loved to work outside in her flower garden and raising chickens. She loved to cook Sunday dinner for her family, enjoyed her granddaughters company and beyond all put everyone else first before herself. She had attended Freedom Freewill Baptist Church in Garfield. She is preceded in death by her parents, sister, Deborah Snoderly and sister-in-law, Connie Snoderly.
Survivors are her husband of fifty-three years, Ray Henson of the home; five children, Carla Henson of Garfield, Derek Henson of Avoca, Darin Henson and wife Dawnitta of Pea Ridge, Cheryl David and husband Stephen of Pea Ridge, Michael Henson and wife Justa of Rogers; four granddaughters, Nicole, Ashley, Meghan and Gracie; siblings, Lendel, Randy, Gary, Tommy and Larry Snoderly.
Service is set for 10:00 a.m. Tuesday, May 14 at Sisco Funeral Home Chapel in Pea Ridge. Visitation will be 5-7 p.m. Monday, May 13 at the funeral home. Burial will be in the Henson Cemetery in Garfield. In lieu of flowers, donations may be made to the Henson Cemetery, c/o Laura Grimes, 1615 Goff Rd, Pineville, Mo. 64856 or Walnut Hill Cemetery, 12639 Walnut Hill Rd, Garfield, Ark. 72732.
Published May 12, 2019
OBITUARY SUBMITTED BY:
Sisco Funeral Home, Inc.
1312 N Curtis Ave, Pea Ridge, AR
E-mail: spi319@aol.com
Phone: 479-451-1126