Douglas Thom Jr.
of Little Rock, AR, 1931 - 2019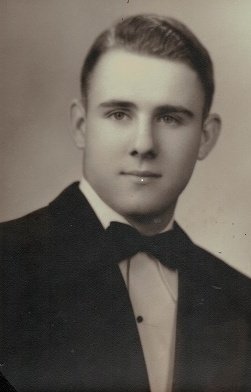 Douglas Thom Jr. (known to his friends as Doug or Duddy) died Saturday, May 11th. He is survived by his wife of sixty-four years, Sara Thom, his two sons Douglas Thom III and Benjamin Adams Thom and his five grandchildren Madeleine, Emma, Michael, Douglas IV, and Allyson.
Douglas was born in Little Rock on October 4th, 1931. He was a graduate of Central High School and the University of Arkansas and served in The United States Marine Corps during the Korean War. He moved to New York City with his wife Sara at the age of 24 and worked with several financial firms, eventually becoming a full partner at Gruntal and Company. While there he worked closely with Stephen A. Cohen founder of one of the largest hedge funds on Wall Street. He had a fondness for many things. Among them the renovation of historic properties, golf, the races at Hot Springs and movies. He also liked Little Rock, his mother's old house and spending time with his wife.
A visitation will be held at Ruebel Funeral Home, 6313 West Markham Street on Saturday, May 18th from 3 p.m. to 5 p.m. Memorials may be made to The Salvation Army. Arrangements under the direction of Ruebel Funeral Home.
Published May 15, 2019
OBITUARY SUBMITTED BY:
Ruebel Funeral Home
6313 West Markham Street, Little Rock, AR
Phone: 501-666-0123
http://www.ruebelfuneralhome.com