Dale A. Kriner, Jr.
Rowell, AR, 1950 - 2019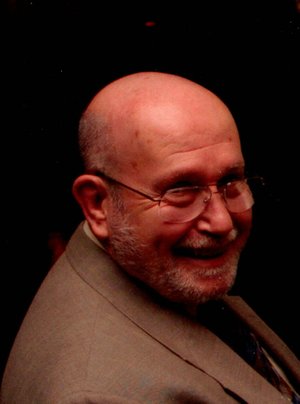 Dale A. Kriner Jr., 68, of Rowell, died Sunday, May 5th, 2019 after a long illness.
A native of Niagara Falls, New York, Dale was born November 4th, 1950 to Mary Louise Clyde and Dale Allison Kriner, Sr. He graduated from LaSalle Senior High school in Niagara Falls in 1968 and then attended St. Louis Institute of Music and Washington University in St. Louis, Missouri. While studying music there, he met Donna Harilyn Reed, who became the love of his life. They were secretly married on April 2nd, 1969 in Collinsville, Illinois and renewed their vows publicly on May 21st, 1971.
Dale was a world-class, classically trained pianist with a deep love for jazz. He studied under Beverage Webster, Miklos Ivanich and Lyndon Croxford. In the 1970s he toured in New York and Canada with various ensembles. In addition to his studies in St. Louis he also received a degree in music from the University of Arkansas at Pine Bluff. He regularly gigged with the Happy Times Jazz Band throughout Arkansas, Alabama and Mississippi and provided private piano instruction to Pine Bluff-area students since the mid 1980s. He practiced for hours nearly every day throughout his life.
He was a member of the Taiho-Ryu Karate and Jujitsu Association, MENSA, and the Pine Bluff Users Group, a now-defunct computer club. He retired in 1995 after 22 years as a machinist at Cotton Belt Railroad.
Beginning in 1998, he played piano for Good Faith-Carr United Methodist Church. His music was a regular fixture of worship services, concerts and community outreach events, often in coordination with other churches and musicians. Each year he accompanied his wife in performance of Christmas cantatas that were cherished throughout the community.
Dale was rarely seen without a book in his hand. He loved straight-ahead jazz, chess, jigsaw puzzles, gadgets, model trains and pizza. He had a quiet and subtle but generous nature and was deeply committed to his family. His joyous sense of humor was often manifest in witty t-shirts, some of which he created himself. He inspired in his children critical thought, the endless pursuit of knowledge and passionate interest in current events. His was called "an indispensable musician" by his granddaughter and "the greatest Poppy ever" by his five-year-old grandson.
He is survived by his wife of fifty years, Donna Kriner of Pine Bluff; a daughter, Indra Dawn Kriner Smith and son-in-law Michael Nathan Smith of Pine Bluff; a son, Eric Jason Kriner and daughter-in-law Florence Kriner of Jonesboro; two grandchildren, Erica Lauren Kriner of Pine Bluff and Silas Dale Kriner of Jonesboro. He is also survived by two siblings, Susan Marie Kriner Burnham of Scottsdale, Arizona and Theodore William Kriner, Sr. of Williamsville, New York, as well as five nephews and two nieces. He was preceded in death by his parents and an infant daughter, all of whom are buried in Niagara Falls Memorial Park Cemetery in Lewiston, New York.
Dale was released from the constraints of this Earth to join the everlasting harmony of the universe. He was a humble, kind and selfless man whose family will feel his absence evermore and cherish his legacy with gratitude. A memorial will be held at Good Faith-Carr United Methodist church Saturday, May 18 at 2 p.m. In lieu of flowers memorials may be made to the American Heart Association. Arrangements are by Buie Funeral Home of Rison.
Published May 17, 2019
OBITUARY SUBMITTED BY:
Buie Funeral Home
1301 South Rock Street, Sheridan, AR
Phone: 870-942-3231
http://www.buiefuneralhome.com