Betty W. Baird
of North Little Rock, AR, 1926 - 2019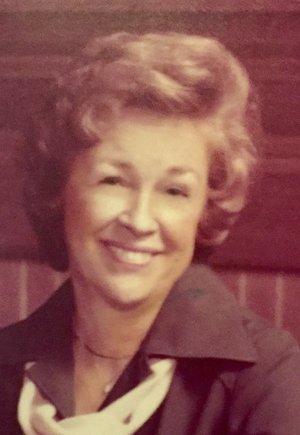 BETTY W. BAIRD passed away May 18, 2019 at the age of 93. She was a beloved member of the community and a respected businesswoman.
Betty was born March 14, 1926 in North Little Rock, Arkansas. She was a graduate of North Little Rock High School. She married John Harvey Baird in 1950 and had three children: Roberta, Beverly, and Pete. She was a lifelong member of Christ Episcopal Church.
When John died in 1969, she became President and CEO of the Arkansas Sign & Neon Company, the largest on-premise sign company in Arkansas. She also took over as President of Baird Inc., the largest outdoor advertising company in the state. The operating assets of Baird Inc. were sold to Donrey Media Group in 1976 and Betty then became Chairman of the Board when it transitioned into a family-owned real estate holding company.
Betty had many civic achievements during her lifetime. She became the first female President in the Boy Scouts of America when she was elected President of the Quapaw Area Council. She was also honored in the book "Horizons" as one of 100 outstanding businesswomen in Arkansas. She was a member of the Chancellors Club of the University of Arkansas for Medical Sciences, 20th Century Club, "Fifty for the Future" organization, National Outdoor Advertising Association, and the Energy Conservation Committee for the State of Arkansas.
Betty sat on numerous boards for many businesses and organizations including Commercial National Bank, First Commercial Bank, UA-Little Rock, Little Rock Chamber of Commerce, Goodwill Industries, United Way of Pulaski County, St. Vincent Hospital Foundation, Little Rock Boys Club, Florence Crittenton Home, and Ada Thompson Memorial Home.
Betty also had many personal interests, especially golf. She was a member of the Country Club of Little Rock, and for decades, she played golf every Tuesday and bridge once a month with her friends. She was also known for her graciousness and sharp wit.
Betty is preceded in death by her husband, John Harvey Baird, parents, Hazel and L.N. White, and son-in-law, Bob C. Coleman Sr. She is survived by her three children, Roberta Ward (Phil), Beverly Coleman, and Peter Baird (Becky). She is also survived by four grandchildren, Bob Coleman (Sarah), Steven Ward (Chelsea), John Baird (Ann), and Michael Baird (Lauren), and two great-grandchildren (Addison and Brady Ward). She is also survived by her long-time friend and business partner, John Schlereth.
The family wishes to express special thanks to the staff of the Ginny and Bob Shell Alzheimer's Unit. Graveside service will be at 9:30 a.m. on Thursday, May 23, 2019 at Roselawn Cemetery for close friends and family, with a memorial at Christ Episcopal Church to follow at 10:30 a.m., with a reception afterwards. In lieu of flowers, memorials may be sent to one of the following: Boy Scouts of America Quapaw Council, 3220 Cantrell Rd., Little Rock, Ark. 72202 and Christ Episcopal Church, 509 Scott Street, Little Rock, Ark. 72201. Online guestbook at www.SmithFamilyCares.com.
Published May 21, 2019
OBITUARY SUBMITTED BY:
North Little Rock Funeral Home
1921 Main St, North Little Rock, AR
E-mail: mail@nlrfh.com
Phone: 501-758-1170