Gary Allen Lovejoy
Natural Dam, AR, 1956 - 2019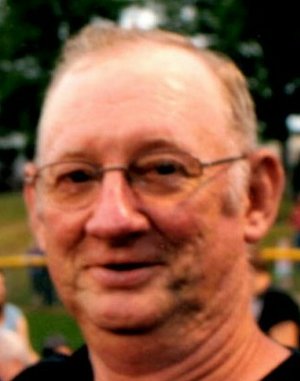 Gary Allen Lovejoy born on June 19, 1956 in Stilwell, Oklahoma passed away on Sunday, May 19, 2019 at the age of 62 years and 11 months. He was the son of Toy and Minnie (Unger) Lovejoy who preceded him in death. Gary liked classic cars, fishing, deer hunting and listening to classic country music, but his favorite pastime of all was spending time with his kids and grandkids.
Those left to mourn his are his wife, Susan Lynn (Davidson) Lovejoy of the home in Natural Dam; three daughters, Connie Marie Billy and husband, Daniel of Summers, Arkansas, Dixie Amanda Chaffin and husband, Tommy of Elkins, Arkansas and Angela Sue Prewitt and husband, Joe of Natural Dam; seven grandchildren, Dustin and Cody Ornsby, Ethan and Ryleigh Billy all of Summers, Madison Chaffin of Elkins, Bo and Tallyn Prewitt of Natural Dam; one brother, Wiley Lovejoy and wife Lily of Stilwell, Oklahoma; two uncles, Myrl Lovejoy and Bennett Lovejoy and wife, Lynda all of Evansville, Arkansas; and one very special lifelong friend, Leo Skinner of Natural Dam plus numerous other relatives and friends.
Graveside services will be at Ewing Chapel Cemetery in Adair, County, Oklahoma with Pastor Glen Hopkins officiating. Services are entrusted to Ocker Funeral Home at 700 Jefferson Street, Van Buren Arkansas at 10 a.m. Wednesday, May 22, 2019. The family will visit with relatives and friends Tuesday, May 21, 2019 from 5 to 7 p.m. at Ocker Funeral Home in Van Buren. In lieu of flowers all donations can be made to the family towards a memorial headstone. Online tributes: www.ockerfuneralhome.com.
Published May 21, 2019
OBITUARY SUBMITTED BY:
Ocker Funeral Home
P.O. Box 5620, Van Buren, AR
E-mail: ockerfh@cox-internet.com
Phone: 479-474-2523