Barbara Fleeman
Pine Bluff, AR, 1945 - 2019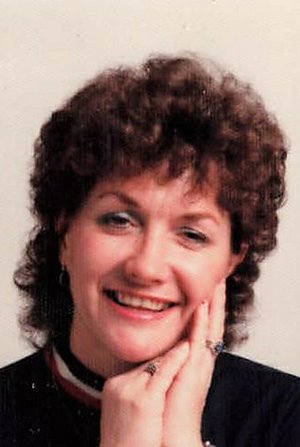 Barbara Morgan Fleeman, 73, of Pine Bluff passed away Tuesday, May 21, 2019. She was born September 2, 1945 in Grubbs, Arkansas, raised by the late Raymond Morgan and Elizabeth Ford Morgan. Barbara was reared and received her education in Gillett. She received an Associate's Degree in Nursing from the University of Arkansas at Monticello.
She worked as a registered nurse at JRMC and St. Vincent Infirmary as a registered nurse in the CCU and PACU departments. After retirement from St. Vincent's, Barbara worked as a utilization review nurse with Children's Medical Services for the State of Arkansas.
Barbara and J.L. Fleeman were married for several years until his untimely death in 1989. Mr. Fleeman served as Sheriff of Cleveland County from 1966 until 1974. He was also a justice of the peace there and had been a state trooper for eight years.
Barbara was woman of faith and loved her Lord; she attended church when her health would allow and would attend her children's home churches with them. She had several pastimes that she loved, gardening, shopping, visiting any flea market she could find, and seamstress work just to name a few but most of all she loved spending time with the many grandchildren she loved so much.
In addition to her parents and husband, Barbara was preceded in death by one brother, Matthew Ford. She is survived by her children; Deidre Annette Jones Holiday of Sheridan, Tony Jones (Machelle) of Gillett, Debbie Phillips of White Hall, and Tiffany Doolin (Lonny) of Pine Bluff; grandchildren, Benjamin Holiday, Hunter Holiday, Hannah Koestler, Emily Jones, Kelsey Jones, Lane Jones, Alic Brown, Zack Brown, Alyssa Phillips, Christian Carroll, Jerod Carroll, Zachary Doolin, and Lauren Rose Wilder Doolin; one great-grandchild, Rosalie Koestler; two sisters, Louise Fagan of Conroy, Texas, and Linda Henderson of Ward, Arkansas; two brothers, Clifford Morgan of Willis, Texas, and Troy Wayne Morgan of Conroy, Texas; numerous caring nieces and nephews.
Visitation will be 5-7 p.m. Friday, May 24, 2019, at Ralph Robinson and Son. Services will be 10 a.m. Saturday, May 25, 2019 in the Chapel of Ralph Robinson and Son. Burial will follow at Cypress Memorial Gardens. Online Condolences: www.RalphRobinsonAndSon.com.
Published May 23, 2019
OBITUARY SUBMITTED BY:
Ralph Robinson & Son
807 South Cherry Street, P.O. Box 5254, Pine Bluff, AR
Phone: 870-534-3131