George "Gene" Staggs
Fayetteville, AR, 1948 - 2019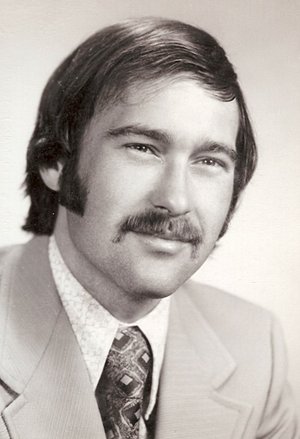 George "Gene" "PopPop" Eugene Staggs, age 71, passed May 21, 2019 in Fayetteville, Ark. Gene was born in Russellville, Ark. on February 21, 1948. He was preceded in death by his father, George Ruben Staggs of North Little Rock, Ruthie Jenks of Jasper, Ark. and Willie Scaife of Branson, Mo.
Gene began his professional career in 1972 with Ethyl Corporation in Baton Rouge, La. (Albemarle Corporation), as an Industrial Engineer specializing in finance, then 17 years in Magnolia, Ark. and retired in Baton Rouge in 2008 after almost 36 years all with the same company. After retiring he started work for KiOr, a biofuel startup, working with the team over 5 years to grow the company to an IPO in 2012.
Although Gene had an immensely successful career, he was always very involved with his family and local community over the years. He enjoyed numerous ball games, dance recitals, band performances and Boy Scout troop activities.
He was active in Junior Achievement, United Way, Magnolia School Board, the United Methodist Church and AAIE. Gene was an avid Razorback fan and loved the outdoors. He was an Eagle Scout, spent days and nights fishing and floating the Buffalo River and working in his shop on many projects. Gene was passionate about pheasant hunting in South Dakota and duck hunting with his friends and the boys in the family in Arkansas and Hackberry, Louisiana.
Gene is survived by his loving wife of 46 years, June Ann Staggs, his mother, Mary Alice Staggs of North Little Rock, Ark., sister, Marilyn Boyett and her husband Frank, sister-in-Law, Jerry Jenks of Branson, Mo. and bother-in-law, Mike Jenks of Jasper, Ark., three children, daughter, Adriane Staggs Harmeling and her husband Hook of Dallas, Texas, his son, Stuart George Staggs and his wife Melissa of Fayetteville, Ark., daughter, Sayward Alexis Smith and her husband Bryant of Little Rock, Ark., his grandchildren who loved him unconditionally, Cayman, Sawyer, Reed, Rowan, Alexis and Beckett and pets Slick and Fuzzy and special "hunting" dog, Gus. Gene is also survived by numerous nieces and nephews who he loved dearly and countless friends and colleagues he made over a lifetime.
The family would like to thank his care team at UAMS, SPOHNC, CUMC family and many friends and neighbors for all their care and support over the past five years.
In lieu of flowers please, make donations to Arkansas Academy of Industrial Engineering Acedemic Scholarships: https://aaie.uark.edu/giving/; AAIE Academic Scholarship #30000213, In Memory of Gene Staggs (June and Gene Staggs Scholarship). To place an online tribute please visit www.nelsonberna.com.
Published May 23, 2019
OBITUARY SUBMITTED BY:
Nelson-Berna Funeral Home and Crematory
4520 North Crossover Road, P.O. Box 8982, Fayetteville, AR
Phone: 479-521-5000
http://www.nelsonberna.com