Brenda Lynn Daniels-Burnett
Lonoke, AR, 1956 - 2019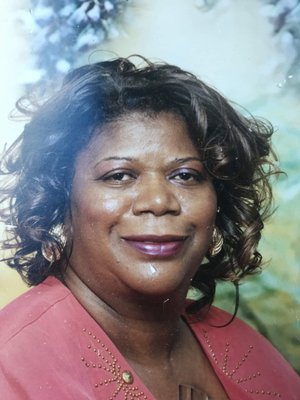 Brenda Lynn Daniels Burnett was born in Little Rock, Ark. on June 1, 1956 to Willie West Daniels and Margaree Freehart Daniels. At age 10, after Margaree passed away, Brenda was raised by her cousin, Rose Bryant Grissom Jones.
Brenda graduated from Lonoke High School in 1975. She worked for many years as a seamstress at Kellwood in Lonoke, before she became disabled. As a child, she attended Union Valley Baptist Church in Lonoke, Ark. and Mt. Sinai Christian Church in North Little Rock, Ark. As a teenager, she gave her life to Christ at Revelation COGIC in Carlisle, Ark.
She was preceded in death by her parents, two brothers, Chester Daniels and Navern "Fox" Burnham and a sister, Willistine Daniels Riley. Left to cherish her memories are her God-given mother, Rose Bryant Grissom Jones of Lonoke, Ark.; her sons: Broderick Daniels of North Little Rock, Ark., Roderick Daniels of Daytona Beach, Fla., and Torrance Burnett of Carlisle, Ark.; her daughter Latrice Burnett of Lonoke, Ark.; her brother, Phil Daniels of Jacksonville, Ark.; her sisters: Martha Daniels Malone of Jacksonville, Ark., Juanita Daniels Henderson of Jacksonville, Fla., and Venessia Daniels Scruggs of Ormond Beach, Fla.; non-birth brother, Samuel Grissom(Tauvia); non-birth sister, Christia Jones; special sister, Sharon Lynn Jones Williams; four grandsons and two granddaughters and a host of other relatives and friends.
Funeral services will be Saturday May 25 at 11 a.m. at The Historic Revelation COGIC in Carlisle visitation will be 1 hour prior to service with interment at Pea Ridge Cemetery. Entrusted to Colonial Southern Services, 216 Court St., Carlisle, Ark. 870 552 1238. "Excellent Service is a Southern Tradition".
Published May 24, 2019