James Gail Powell
Texarkana, TX, 1946 - 2019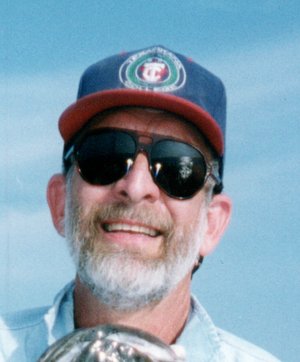 James Gail Powell of Texarkana died peacefully at home on May 22, 2019 after a long and courageous bout with difficult illnesses. He was born in Little Rock, Arkansas on August 13, 1946 to James Edgar and Grace Varner Powell. He graduated from North Little Rock High School in 1964 and attended Arkansas State Teachers College (now the University of Central Arkansas) before moving to Texarkana in 1967. He then went on to East Texas State University (now Texas A&M—Commerce), receiving a Bachelor's degree in Physics and later, while teaching at North Heights Junior High, two Master's degrees, both in Education Administration. He met the love of his life, Donna Fleming, in Texarkana, and they were married in 1968. They celebrated 50 years of marriage in 2018. After teaching at North Heights, and serving as Assistant Principal at Arkansas High, he joined the administrative staff at Texarkana College in 1983 and for 27 years served as Associate Dean of Continuing Education and Vocational Technology.
James lived life to its fullest, including being an ardent hunter, fisherman, and boatsman. He paid a great deal of attention to his gear, no matter whether it was the right kayak, the right firearm, or the right lure for fishing in the Gulf. At one point, some 20 watercraft of one kind or another could be counted at his home or their family farm. He was a member of the Barkman Creek Hunting Club and the Old 29 Hunting Club near Lewisville. One of his proudest accomplishments was having a leading part of the revival of hand-forged knife making. He launched the first Piney Woods Hammer-in at Washington, Arkansas in 1984 under the auspices of Texarkana College and became the Director of the world's first school of bladesmithing in 1988. For his contributions to bladesmithing he was inducted into the Hall of Fame of the American Bladesmith Society in 2016.
He had many friends from his outdoor and other pursuits, and they all looked to him for leadership and advice. He was personally modest, kind, and respectful of all he met regardless of their circumstances. His great smile, personality, and imposing figure at 6'7" (some say 6'8") were unforgettable. One doesn't have to go far in Texarkana to run into someone who will testify to how James helped them in their education and life.
James is survived by his wife, Donna Fleming Powell, his son, Dr. Justin Powell and wife Elizabeth, three grandsons, James Glenn, Joshua Michael, and Jacob Daniel, his sister Anita Powell Stevenson and her husband Michael, all of Texarkana. Contributions in memory of James can be made to the Prostate Cancer Foundation (cure.pcf.org/donate) or to GBS/CIDP (Guillain-Barré Syndrome / Chronic Inflammatory Demyelinating Polyneuropathy) Foundation International (gbs-cidp.org).
No services are scheduled at this time. Arrangements are under direction of Texarkana Funeral Home. Visitation will be 5 p.m. to 7 p.m. Friday May 24 at the funeral home. Online registration is at texarkanafuneralhome.com.
Published May 24, 2019
OBITUARY SUBMITTED BY:
Texarkana Funeral Home
4801 Loop 245, Texarkana, AR
Phone: 870-774-1200
http://www.texarkanafuneralhome.com