Lyndsey Elizabeth Hargis
of Little Rock, AR, 1988 - 2019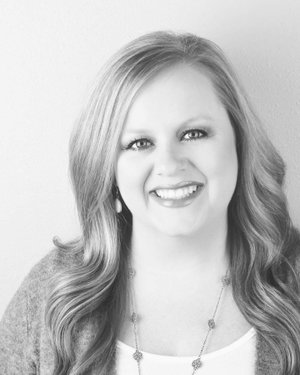 The earthly life of a vibrant, beautiful young woman, both inside and out ended unexpectedly on May 20, 2019 when Lyndsey Beth Hargis reached up for Jesus and met him face to face. Although her life and battle with leukemia were short, both were long enough to leave a huge impact on others, empty spaces in many hearts and for her to know she was deeply loved and cherished by many. Prior to the diagnosis, she was the happiest we've known her to be. She remained positive, thankful and even supportive of others. Today Lyndsey Beth is rejoicing in wholeness on streets of gold with long, gorgeous, red locks flowing.
She was born in Hot Springs, Arkansas on July 13, 1988 with long, unruly orange hair. She has always been known for her determination, spunk, kindness, laughter and sincerity (sometimes unfiltered). Lyndsey Beth was a feisty red-headed firecracker who lived doing what she loved, loving fiercely and was a delight to all. She loved teaching as well as serving her clients. She has always been a people person and a social butterfly. She was a huge Razorback tail gaiter, prankster, avid shopper, and purse/shoe-aholic as well as a loyal friend. She was dedicated to her clients and had an unbelievably strong work ethic since her youth.
Lyndsey Beth is a lifelong member of 1st Baptist Church of Hot Springs while attending New Life Church in Maumelle. She attended Second Baptist Christian School and was a 2007 graduate of Lake Hamilton High School. While in junior and senior high school, she was a member of the Dancing Wolves Team, Beta Club, FCA, Tennis Team, Student Council and was President of the Arkansas Family Readiness Youth group during her dad's 19-month deployment to Iraq. She was a student at National Park College and a 2010 graduate of the Paul Mitchell Beauty School. Residing in Little Rock, Ark. since beginning her career as a hair color artist & stylist. She was first associated with the Caracalla Salon before moving to the Clayton Keith Salon and finishing her career with the Carter Miller Salon. Added to her skills and credentials, she became a Regional Trainer for Modern Salon of Davines of North America, headquartered in Italy. Lyndsey Beth brought beauty to the world in many ways with a natural effort that will be sorely missed and never duplicated-she was an original, one of a kind.
Survivors include her father, Allen Parnell Hargis (Georgeanna) of Hot Springs Village, Ark., her mother Lynn Brooks Hargis of Hot Springs, the love of her life and fiance' Carter Harrington and his family of Little Rock, Ark., fur babies Zoe, Champ and Sadie, step siblings Dusty Leming, Morgan Tuttle and Jud Tuttle. Honorary grandparents, Ed and Betty Lynn Snider, Aunts and Uncles, Ruth Hargis, Betty Kay Marshall (Grady), Leigh Brooks Schmidt, Mike Perkins, Will Brooks (Lynn), cousins and a host of dear, dear friends considered as family.
Preceded in death by grandparents, Robert and Betty Hargis, Mike Brooks, Mary Gean Glover Brooks, and her Aunt Vadis Perkins.
Though her life was short Lyndsey Beth lived a full life and considered herself rich because of those she loved and shared their lives with her. She felt God's love, peace, presence and abundant blessings throughout her illness and desired to live longer to be a blessing to others- and that, she already was, for 30 wonderful years.
A visitation will be 6 p.m. until 8 p.m. on Friday, May 24, 2019 at Roller-Chenal funeral home, 13801 Chenal Pkwy, Little Rock, Ark. (501) 224-8300. Funeral services will be 11 a.m. Saturday, May 25, 2019 at New Life Church of Greater Little Rock with Brother John McCallum officiating. Burial will follow at 2 p.m. at Memorial Gardens in Hot Springs, Arkansas.
in lieu of flowers, memorial contributions may be made to the family for expenses or to your ministry/charity of choice. To sign the online guest book, please visit www.rollerfunerarlhomes.com/chenal.
Published May 24, 2019
OBITUARY SUBMITTED BY:
Roller-Chenal Funeral Home
13801 Chenal Parkway, Little Rock, AR
Phone: 501-224-8300
http://www.rollerfuneralhomes.com/chenal