Mary Margaret Wiginton
Jackson, MO, 1946 - 2019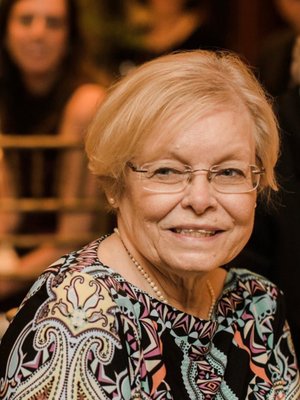 Mary Margaret Wiginton, 72, of Jackson, Missouri passed away on Tuesday, May 21, 2019 in Cape Girardeau. Mary Margaret was born on July 14, 1946 in Pine Bluff, Arkansas to parents Ross and Bonnie (Dickson) Deviney. She and husband Tom were married on May 22, 1983 and enjoyed thirty-five years of marriage together.
She is survived by her husband, Tom Wiginton, five sons, Jack Jones Jr., Jeff Jones, Ben (DeShawn) Jones, Trey (Becky) Wiginton, Ross (Heather) Wiginton, grandchildren, Kathy, Casey, Cody, Sara, Reece, Riley, Celesse, and Dillard, great-grandchildren, Skyler and Chloe, as well as many nieces, nephews, and cousins. She is survived additionally by her sisters, Patsy (David) Eaton and Ginny Griffith, brother Dickie (Karen) Deviney, brother-in-law Oscar Matlock, and sister-in-law Reiko Rogers. She was preceded in death by her parents, Ross and Bonnie Deviney, sister Carolyn Matlock, and brother Tarrant Rogers.
Services will be held in both Missouri and Arkansas. On May 24, a visitation will be held from 4 to 8 p.m. at Ford and Sons Funeral Home in Cape Girardeau, Missouri followed on May 25, by a funeral service at 11 a.m. at Mount Auburn Christian Church with a one-hour visitation prior to the service.
There will be a graveside service in Pine Bluff, Arkansas at Memorial Park Cemetery on May 28 at 1 p.m. where she is to be laid to rest followed by a memorial dinner hosted by the family at the White Hall Community Center. Memorial contributions may be made to the Mount Auburn Christian Church Mission Fund.
Published May 24, 2019