Rita Joye Walker
of North Little Rock, AR, 1931 - 2019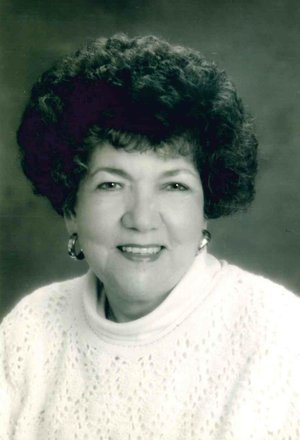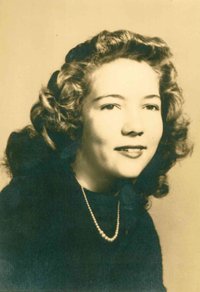 RITA JOYE WALKER of North Little Rock, Arkansas passed away May 22nd, 2019. She was born in 1931 to the late George W. "Bill" and Eva May Robinson in Griffithville, Arkansas. She grew up in "Griff" and this community had a continued impact on her throughout her life. She is preceded in death by her parents, Brother Kenneth Robinson and Sisters Thelma Robinson Powell, Marjorie Robinson Tobey, and Ruth Robinson Nuckolls.
She is survived by three children, Cynthia Taylor, Kevin (Amy) Newsom and Kent Walker, all of North Little Rock; Granddaughter Heather Mahan; Grandsons Ryan King, Jacob and Kaleb Newsom; Great-Granddaughters Tara (Jade) Boudreaux and Hailey Boudreaux (Cody); Great-great-grandchildren, Kaden Gifford, Adaleigh Reese, and Carter Carollo; Nieces Barbara Manson, Karen Robinson Ferguson, Randa Robinson Ragan; Nephews Eddie Powell, George Nuckolls, and Charles Tobey; Great-Nephews Benjamin Ferguson, James Manson, Kevin Ragan, Chris Ragan, and Brent Powell; Great-Nieces Shannon Powell, Holly Ferguson; and many other nieces, nephews, cousins, and friends.
The youngest of five, she graduated early from Griffithville High School at the age of sixteen and from Arkansas State University-Beebe at eighteen.
Immediately after graduation, she began her career in Little Rock in banking, working at First National Bank. She married and spent three years with her military husband in Germany. Returning to Little Rock, she arrived with a baby born in Germany. She worked in radio and banking for several years. Afterwards, she worked for the Arkansas Broadcasters Association. She went onto own and operate a motel and restaurant in Stuttgart for eleven years. She then worked at the Arkansas Hospitality Association for over twenty years as Director of Publications. She loved this position, and the great people she met which allowed her personality to shine.
She was a successful woman: the American Business Women, President of the Little Rock Chapter of Credit Women, President of the Little Rock Women in Radio & Television, President of the Southeast Chapter of the Arkansas Hospitality Association, and President of the 'Heart of Arkansas' Travel Association. In 1998, she was presented with the prestigious "Hall of Fame Award" by the Arkansas Hospitality Association (the only staff member to ever receive this award). She was also presented the "Class Award" by the Arkansas Broadcasters Association.
She was known for her engaging and photogenic personality. She enjoyed singing and sang in many churches in White County and in a trio/quartet. She was a very accomplished pianist and loved playing. She never met a piano that she did not love. Her favorite songs included "How Great Thou Art" and "A Sentimental Journey." She always gave credit to God for her talents. She was a strong, and well connected woman. She will be remembered for her sharp wit, great laugh, and humor. She loved God, her family, and her career. She played softball (even throwing catch in her 80's), was a master at checkers, loved to travel (St. Louis and Florida were her two favorite spots), and was a prolific writer. She wrote magazines, newsletters, cards, and letters to friends. She baked and oftentimes gave desserts to businesses that had helped her out. After retirement at 82, she stayed connected with family and remained active.
A devout Christian woman, she grew up and remained involved in the Church.
Memorial Services will be held at the North Little Rock First Assembly of God, 4501 Burrow Drive, North Little Rock, Arkansas 72116, on Friday, May 31, 2019, at 10:30 am. Visitation will be 6-8 p.m. Thursday at Smith-North Little Rock Funeral Home. Arrangements by Smith – North Little Rock Funeral Home. Online obituary at www.SmithFamilyCares.com.
Published May 28, 2019
OBITUARY SUBMITTED BY:
North Little Rock Funeral Home
1921 Main St, North Little Rock, AR
E-mail: mail@nlrfh.com
Phone: 501-758-1170