David Braziel
Bentonville, AR, 1958 - 2019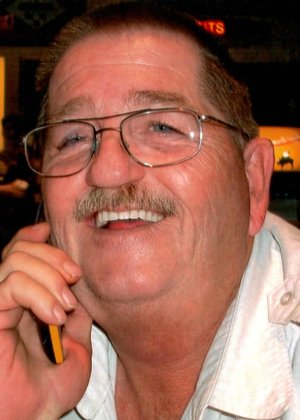 David Braziel, 61, of Bentonville went to be with the Lord on May 28th, 2019. He was born on February 9th, 1958 in Richmond, Calif.
He passed away at Circle of Life Hospice in Springdale, Arkansas with his wife and daughter at his side. He was a Walmart truck driver (known as 'Casper') for 21 years out of 30 years of Truck driving. David also worked as a Correctional Officer for the State of Oklahoma for eight years in Hodgens, Oklahoma before truck driving. David spent most of his time working and taking care of his family, he enjoyed fishing and hunting when he got the chance. David worked all his life until diagnosed with Small Cell Cancer throughout his body which he fought for three months. David had a personal relationship with Jesus Christ, he was saved and baptized in Jesus Name and ready to meet his Savior.
He leaves behind his wife of 35 years, Teresa Braziel of Bentonville, Ark., one Daughter, Lindsey Ferguson of Springdale, Arkansas, two grandchildren, Cheyenne Dalton and Greyson Dalton of Springdale, Arkansas.
Visitation will be held Friday, May 31, 2019 at Rollins Funeral chapel from 5 p.m. to 7 p.m. Funeral service will be held at Rollins Funeral Home Chapel on Saturday, June 1st, 2019 at 9:30 a.m. with Pastor Dale Wilson officiating. Burial will follow at Friendship Cemetery in Springdale, Arkansas. Arrangements are under the care of Rollins Funeral Home of Rogers, Ark. www.RollinsFuneral.com.
Published May 30, 2019
OBITUARY SUBMITTED BY:
Rollins Funeral Home
1401 W. Hudson Rd, Rogers, AR
Phone: 479-631-6617