Martha Carole (West/Minor) Rodgers
of Little Rock, AR, 1944 - 2019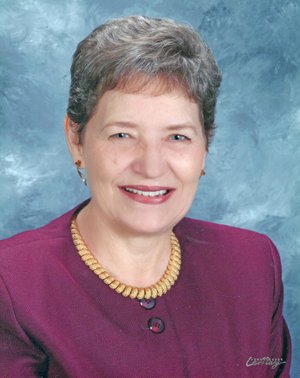 If you're looking for Martha Carole (West/Minor) Rodgers, try searching the next quiet cove on DeGray Lake. Following a short battle with cancer, Momma Carole (don't forget the 'e') died May 25, 2019, with family nearby and praying for her peace.
Carole was born Jan. 25, 1944, in Christine, Texas, to Ervin and Tommie West. She moved to Leslie, Arkansas, as a child and later to Little Rock, where she graduated from Central High School.
Carole spent her life challenging stereotypes and helping others. After marrying high school sweetheart Raymond (Red) Minor, she started her own drapery company. When Red began Cardinal Construction Co., she joined him as his right hand. After his death in 1983, Carole took over Cardinal, becoming one of two women to own a construction company in Arkansas. She became active in the National Association of Women in Construction and the NAWIC Education Foundation and served on the Pulaski Academy school board from 1979-1984.
Carole closed Cardinal in 1987 and later joined the architecture and engineering firm Wittenberg, Delony and Davidson in Little Rock, retiring in 2005 as senior associate and construction coordinator.
While leading Cardinal, Carole met Ray Rodgers and the two began a loving relationship that continues to this day. Following his passion for boxing, she jumped in to her latest role, helping him with his gym and organizing youth boxing matches and tournaments across the state and nation through the Silver Gloves and Golden Gloves. She earned the moniker "Momma Carole" from her growing family and boxers whom she looked after to make sure they were doing the right thing.
Bucking tradition again, Carole and Ray married in 2005 in Las Vegas before a boxing match, with her official wedding announcement being made by a newspaper sports columnist. In their spare time, they often could be found puttering around DeGray Lake and sharing good times with friends on G Dock.
She is survived by her husband, Ray Rodgers, of Little Rock; her daughter, Cheryl Ringgold and son-in-law Larry Ringgold of Sherwood; son, Ray Minor and daughter-in-law Tacy Joffe-Minor of Fayetteville. She also is survived by stepdaughter, Lisa Douglas and stepson-in-law Rick Douglas of Cabot; stepson, Michael Rodgers and stepdaughter-in-law Jennifer Rodgers of Nashville, Tenn. She also is survived by her sisters, Dorothy Ragland of Marshall and Joyce Hall of Damascus, her brother, Sam West of Leslie, stepbrother, Jim Minor and Rebecca Minor of Benton, and stepsister Sue Ellen Turner of Cave Junction, Ore. She also is survived by numerous grandchildren and great-grandchildren, nieces and nephews. She was preceded in death by her parents, Ervin Sebastian West and Tommie Josephine (Martin) West, her first husband, Raymond E. Minor, brothers, Carl West and Boyce West, sisters, Beatrice Coleman, Bettie Seiffert and Adelee Rife; and stepdaughter, Dawn Endres.
Visitation is 5-7 p.m. Saturday at Roller-Owens Funeral Home in North Little Rock. Funeral service is 1 p.m. at Roller-Owens, 5509 John F. Kennedy Blvd., North Little Rock, Ark. 72116, and burial will be at Pinecrest Cemetery in Alexander. In lieu of flowers, donations can be made in Carole's name to the NAWIC Founders Scholarship Foundation at the NAWIC office, 327 S. Adams St., Fort Worth, Texas 76104. Online Guestbook: www.rollerfuneralhomes.com/owens.
Published May 30, 2019
OBITUARY SUBMITTED BY:
Roller-Owens
5509 JFK Blvd., North Little Rock, AR
E-mail: owens@rollerfuneralhomes.com
Phone: 501-791-7400